Choosing the right tiles for the bathroom is a matter of not only their shape and color, but also texture and durability. You have to remember that a bathroom is a place with very high humidity. You often walk on the floor with bare and wet feet, which makes it very easy to get involved in an accident. It is also worth bearing in mind practical and aesthetic considerations. Which tiles are easier to clean and which will optically improve the look of the room.
Types of tiles for the bathroom
First, you should get acquainted with the types of tiles available on the market that can be successfully used in the bathroom. Remember one thing. All these products have their pros and cons. There is no one perfect solution. So you have to analyze your expectations and needs and choose the tiles that will answer them.
Porcelain stoneware is most often used in bathrooms. It is available in two varieties: glazed and polished.
These types of tiles are very resistant to both mechanical and chemical damage, which makes them perfect for any bathroom. They can be used both on walls and floors. Stoneware allows you to use strong cleaning agents, which will help you avoid the growth of bacteria and fungi that like moisture.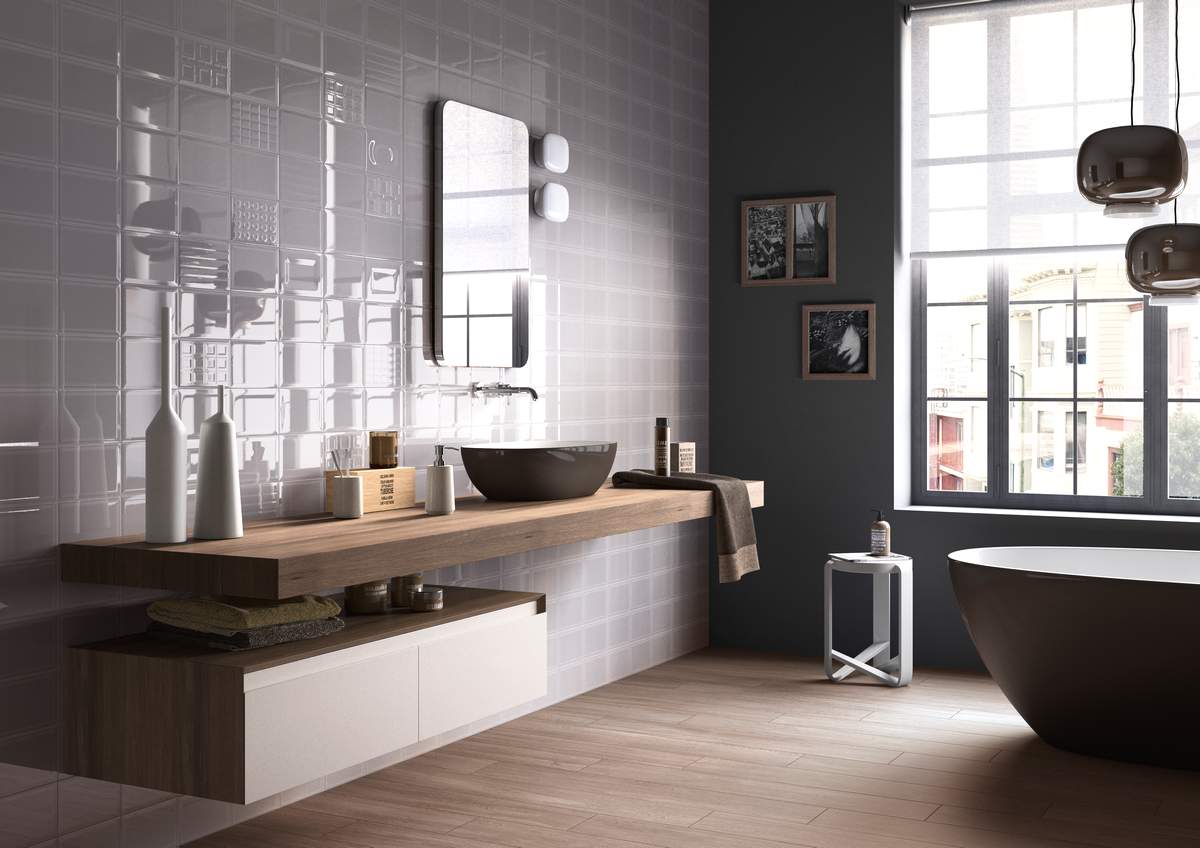 is the second type of tile that is used relatively often in bathrooms. They can be smooth or covered with various textures. They are most often used on floors. Furthermore, they are quite resistant to damage, but you have to remember that they are more fragile than porcelain stoneware.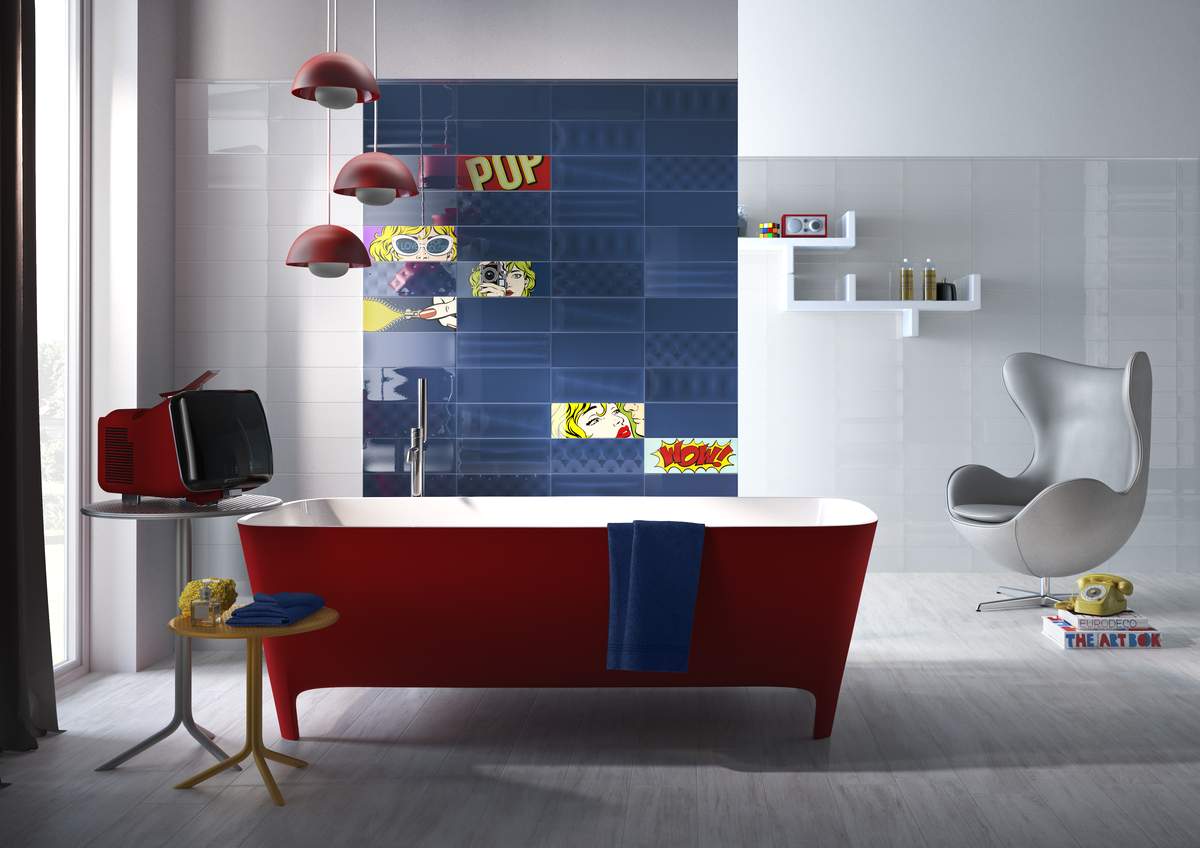 are only for walls. They are too brittle and delicate to be laid on floors. They are usually covered with glaze, which gives them a characteristic shine. Not only that, but they are thin and brittle plates, so they need to be handled very carefully.
Glazed clinker
is the last type of tiles available and suitable for the bathroom. These types of products are resistant to damage and very durable, so they can decorate both the walls and the floor of the bathroom for years. Their characteristic feature is that they are not perfectly equal, which can be used as an advantage with the right design.
How to choose tiles for the bathroom?
Once you have chosen the right material to cover the walls and floors in your bathroom, you still need to decide what they will look like. So let's start with the colors.
Small bathrooms with a small area require the use of light tiles. They can be white, beige, cream. Thus, you can visually enlarge the room and make it more spacious. Dark tiles, placed especially on the walls, visually reduce the bathroom, and additionally, they can give the impression of being overwhelmed. To avoid this, it's best to brighten up the room.
When it comes to large bathrooms, there are many more possibilities. Depending on the chosen style and design of the room, you can use both light and dark tiles. Recently, those that imitate concrete and dark wood are fashionable. Their combination is especially attractive.
The second issue is the size of the tiles. Both large and small bathrooms can use small and large tiles. It is the area of the room that does not play such a big role. It is worth following the principle that the best tiles are the ones that need to be cut the least. There are two major advantages to this approach. First, much less material is wasted. Secondly, the work is going much faster and more efficiently.

Mosaics and decorative tiles
Decorative tiles and mosaics are a very interesting and aesthetically intriguing solution. They can be used regardless of the size of the bathroom, you just need to be careful not to introduce image chaos. Decorative tiles attract attention. If there are too many of them, they can be too confusing. It is worth following the principle that the less, the better. These kinds of decorations should be carefully designed and planned. They cannot be placed in random places without a plan. They should fulfill a specific function in the entire composition, which means that they complement and close it.
Bathroom tiles and style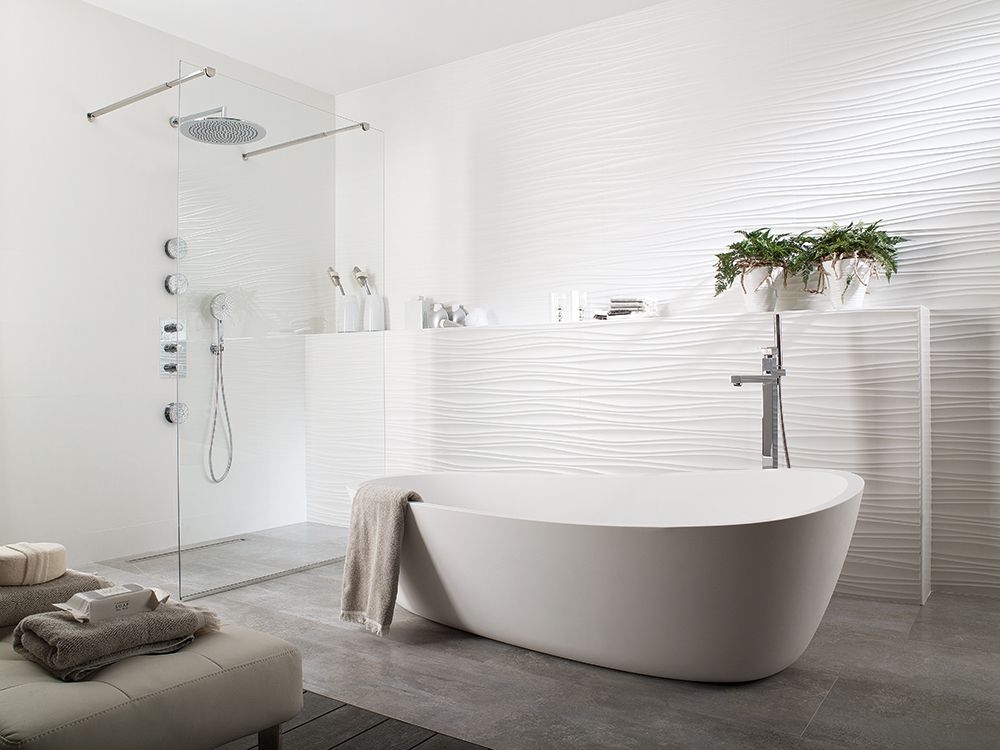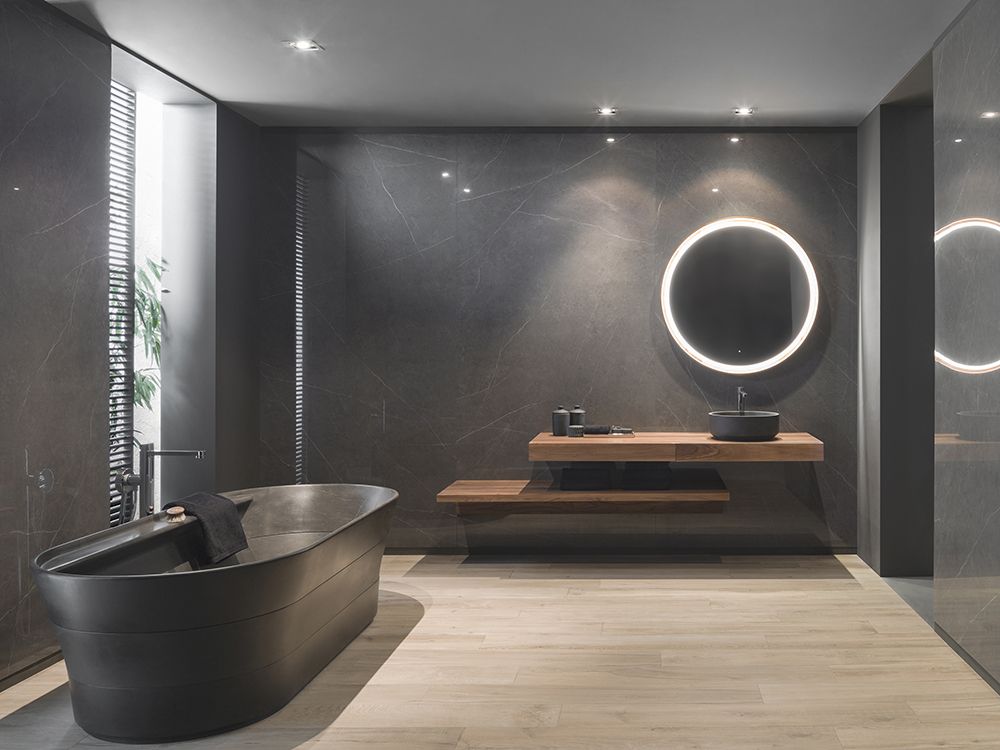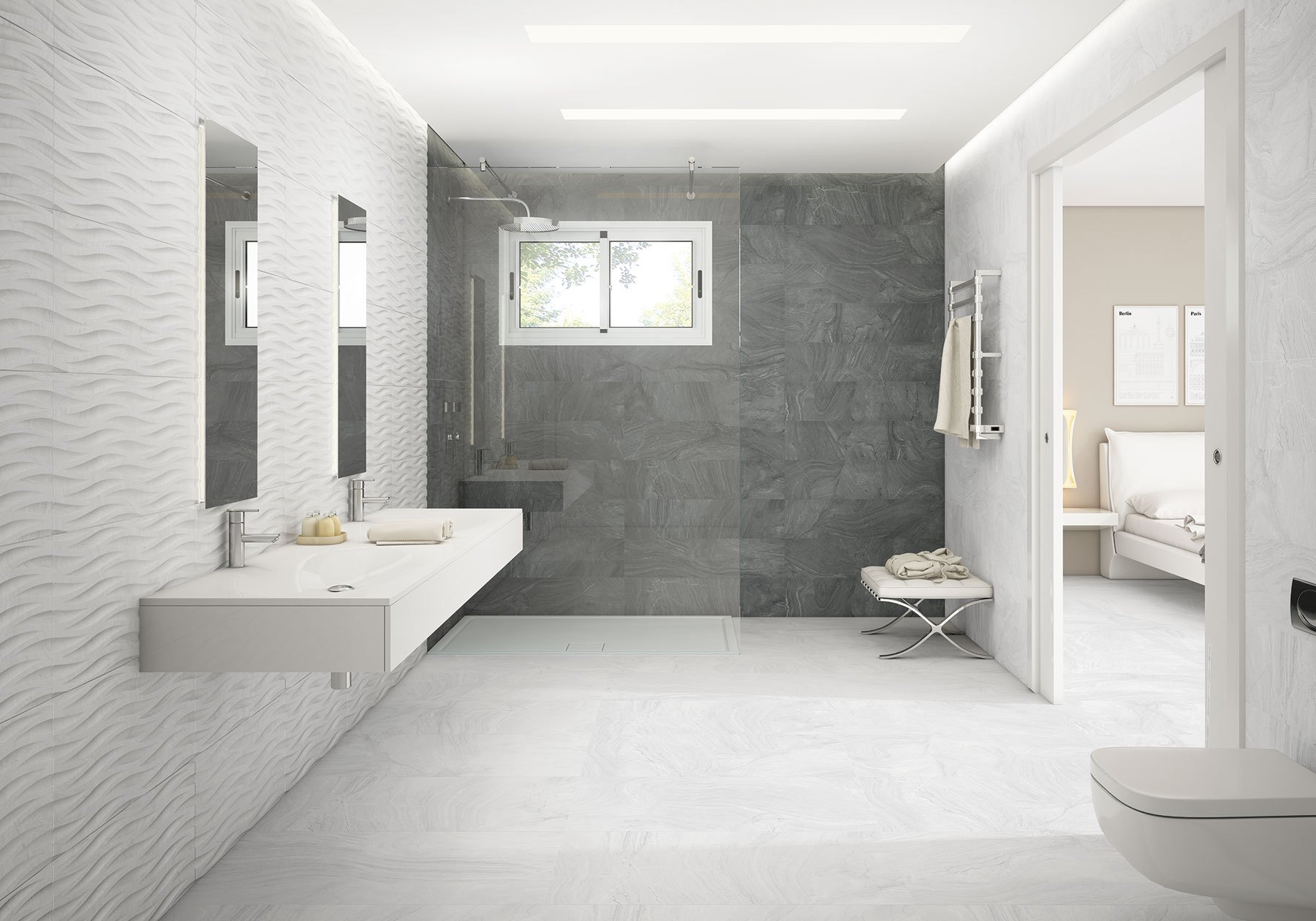 Recently, it is very fashionable to finish apartments in a minimalist, Scandinavian style. It is characterized by simplicity and a few decorative elements. Wooden elements are used, and the dominant colors are white, gray and beige. If the whole apartment is designed this way, the bathroom should not stand out. This means that it should contain light plates: white or cream. On the floor you can put those that imitate light wood. Contrasts and geometric shapes are also worth considering. White tiles can be supplemented with black accessories. If it is a large bathroom – you can also try black tiles located in some places. When selecting tiles in contrasting colors, you can place them in such a way that the above-mentioned geometric shapes will be created.
Classic bathrooms can have tiles imitating darker wood or simply dark tiles on the floor. Other colors can also be used. Here, minimalism or simplicity do not play such a big role, so you do not need to be influenced by it.
The choice of tiles for the bathroom should therefore be dictated in the first place by their quality, durability, and resistance to both mechanical and chemical damage. Another element taken into account should be their color, shape, and size – which suit both the surface of the room and the chosen style.
Majestic Tiles: a provider of unique tiles for your bathroom