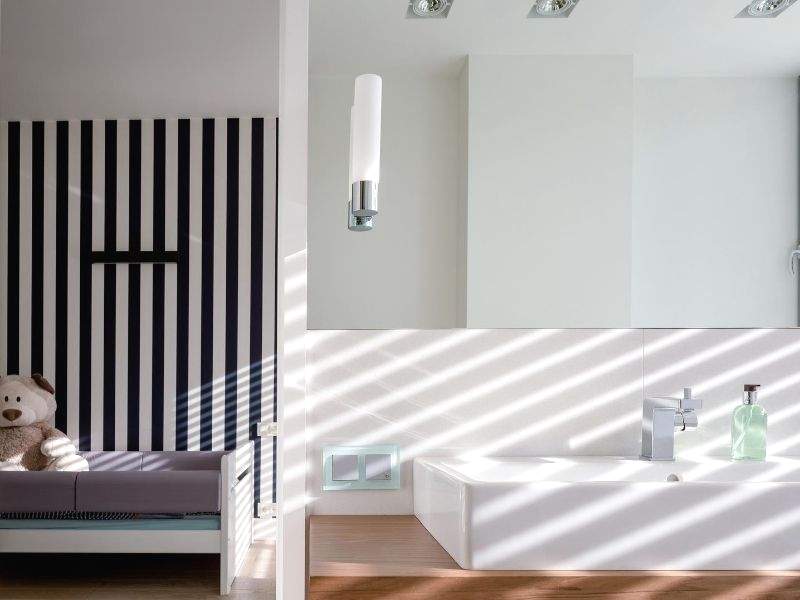 When a new child comes into a home, a major house makeover may be inevitable. Every parent knows that both the youngest children and those who are a little older need spaces specially adapted to their needs. Parents more and more often are opting for a separate bathroom for their little ones, and it is a good idea – if such a possibility is viable. However, this concept is definitely more expensive and can only be done in a home with more than one bathroom. Families that own apartments or houses with one bathroom must adapt the space to two generations. How to reasonably approach a kid-friendly bathroom to remodel? Here are some tips from Majestic Tiles' designer's tile stores Chicago.
A bathroom remodeling project is a big investment. The solution for a children's bathroom is to adjust all of its functions to the needs of the youngest and to choose unique tiles and bathroom furniture that will be universal enough to withstand the test of time because it has to last for years.
Make It Practical
When designing a bathroom for our children, it is especially important to think about functionality. First of all, you need to adjust the height and size of the bathroom sanitary equipment, so that the use of the sink or toilet does not cause any difficulties. Everything should be arranged so that the bathroom is comfortable and safe.
A good idea to adapt the bathroom to a child's needs is to purchase several elements that will make the toddler feel comfortable when using standard-sized sanitary ware. These include footrests and stools as well as toilet covers. The bathroom that we share with our youngest must allow free and safe use – regardless of the size of the space or the user's height. When placing the sink and the toilet at a standard height, you should remember about stools that allow children to use all equipment independently and comfortably.
At Majestic Tiles, we offer a wide range of European bathroom furniture that can be customized to fit a child's needs. Come and see what we have to offer and we'll gladly help you decorate your child's bathroom.
Make It Safe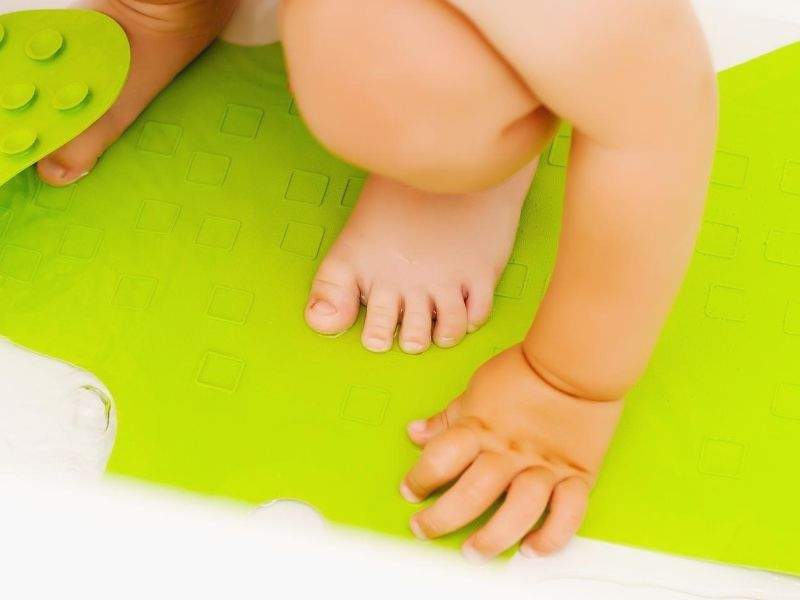 One of the many responsibilities of a parent is to provide their children with maximum protection in every, even the smallest, corner of the home. Children are very mobile, active, and curious. This is obviously why we love them so much, but also the first step to an unfortunate accident. Several amenities in the form of appropriate equipment or bathroom accessories may be necessary to invest in.
Children love running on tiles which is why it's very important to equip a kid's bathroom with non-slip mats. These anti-slip mats are characterized by a soft surface and non-slip backing and are specially designed to improve comfort and safety in the bathroom for all – children and adults. Non-slip mats are additionally available in many colors and shapes (even with images of your child's favorite animated characters).
In addition to safety, remember that a bathroom is usually a place where we keep a number of detergents in that your child should definitely avoid. So it's important that all kinds of chemicals are stored away on high shelves or in lockable cabinets.
Bathroom porcelain tiles are an all-time favorite for beautiful, durable floors and walls that last for many years. When thinking about what kind of unique tiles we would like to add to our child's bathroom, we should remember that children grow up fast and that the tiles that we choose will be a part of our bathroom for many years. A good idea is to invest in simple modern bathroom tiles that are universal and trend-proof.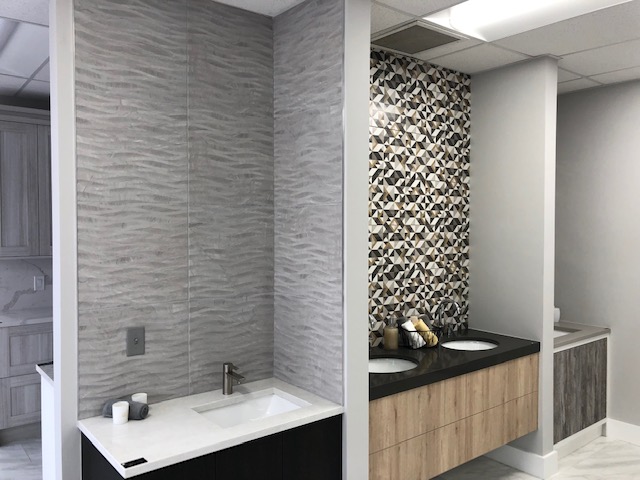 Visit our bathroom and tile showroom and take a look at our selection of European ceramic tiles that will stand out and endure over time.
Don't Be Afraid Of Colors
The function can go hand in hand with aesthetics – but how to transfer that idea to a bathroom for a family with children? We have to take into consideration the sophisticated tastes of most adults with the expectations of children. Fortunately, this does not mean installing unique tiles with butterflies or bunnies. If you've decided to go for a toned-down color of your bathroom tiles, it's a good idea to add personality to space by adding fun, colorful accents, like stencils on walls, a bright radiator or a colorful shower curtain and towels. These accessories will create many possibilities for further arrangements.
Make It Easy To Update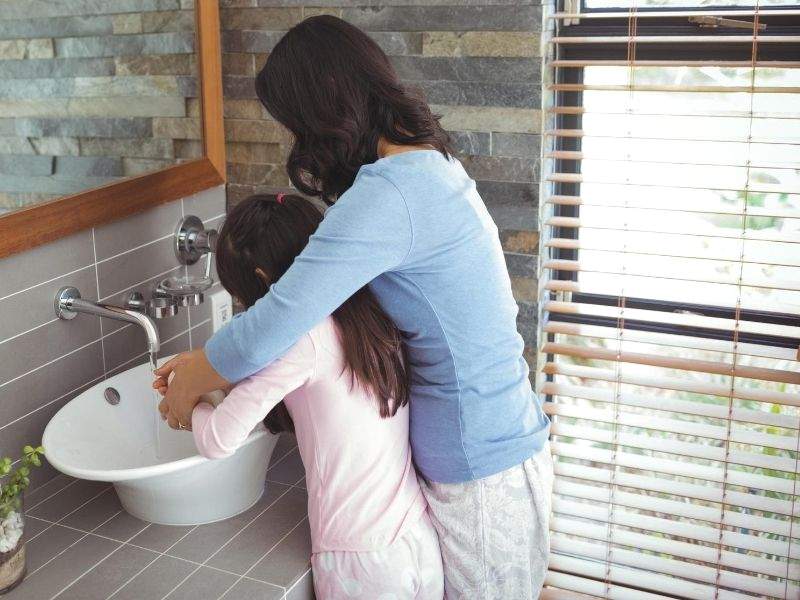 A children's bathroom should be an inspiring and fun place for them to learn, grow, and take care of their everyday hygiene. Make your child feel special with a colorful and safe bathroom. The decor should not be boring and monotonous. Vivid accents and cheerful pictures will make the space feel cozy and lively. Your child will surely be pleased with a soft bathrobe with patterns or a towel with the image of their favorite cartoon character. For a toddler, every detail matters – from the type of toothpaste to the color of the towels.
Majestic Tiles offers a wide array of European ceramic tiles and European bathroom furniture that will certainly make your bathroom accessible and safe for all.
Call us at (773) 987-5994 or visit one of the best ceramic tile stores in Chicago – our experienced staff will be happy to discuss your project and offer the best solutions for your child's bathroom.