Are you ready to embark on an exciting journey of transforming your basement into an extraordinary space that will take your home to a new level? Get ready to unlock the hidden potential of this often-neglected area and create a functional and inviting extension to your living environment. When you plan full house remodeling, don't forget to renovate the basement. With the right vision, creativity, and expert advice, your basement can be transformed into a sanctuary that perfectly complements your lifestyle and reflects your unique style.
Before we delve into the world of basement renovations, let's take a moment to appreciate the numerous benefits that come with revamping this versatile space. A basement remodel not only adds value to your home but also offers an opportunity to optimize the functionality of your living areas. By expanding your usable square footage, you can create additional rooms to accommodate a growing family, fulfill your hobbies and interests, or create a dedicated space for relaxation and entertainment.
Now, let's explore a plethora of inspiring ideas that will ignite your imagination and guide you on your journey toward a truly remarkable basement renovation.
Home Theater Haven
Imagine having a private theater right in the comfort of your own basement. Transform the space into a captivating home theater that will transport you and your loved ones into a world of cinematic delight. With comfortable seating, immersive surround sound, and a high-definition projection system, you can recreate the movie theater experience without leaving your home. Enhance the ambiance with dimmable lighting, soundproofing, and acoustic panels to ensure an authentic and immersive viewing experience that will impress even the most discerning cinephiles.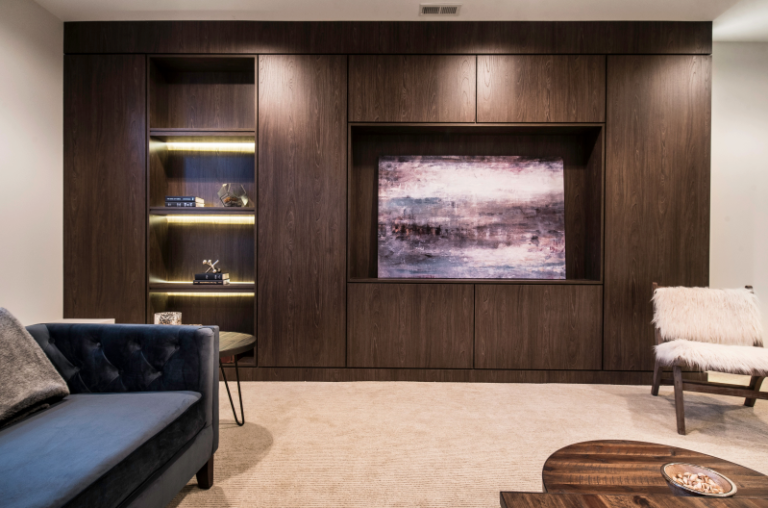 Cozy Basement Bar
Unleash your inner mixologist and create a stylish basement bar that will become the envy of your friends and family. Whether you prefer a sleek modern design or a rustic pub-like atmosphere, a basement bar provides the perfect setting for entertaining guests and enjoying your favorite beverages. Install a bar counter, complemented by a wide selection of spirits and a variety of glassware. Add tasteful decor, comfortable seating, and mood lighting to create an inviting space where you can unwind and socialize in style.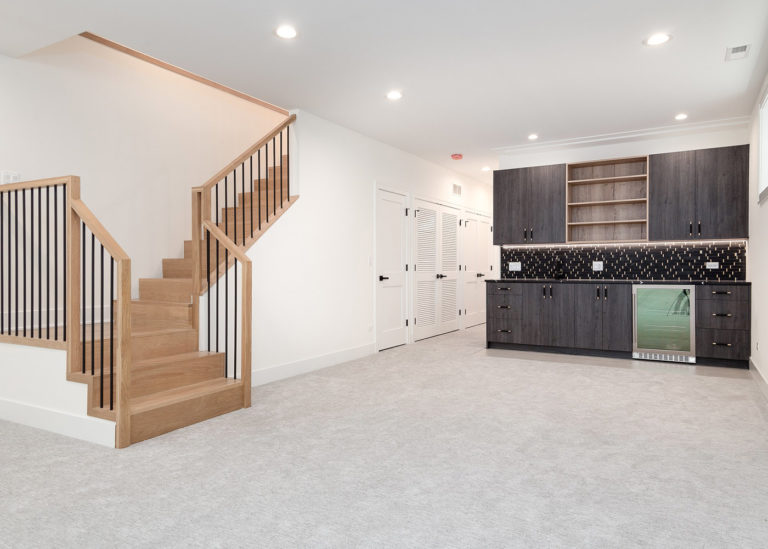 Private Fitness
Say goodbye to crowded gyms and hello to the convenience and privacy of a personal fitness retreat in your basement. Design a dedicated space for exercise and wellness that caters to your specific fitness goals. Install high-quality exercise equipment, such as treadmills, ellipticals, or weightlifting stations, to create a well-rounded workout experience. Enhance the ambiance with motivating decor, mirrors, and proper ventilation. Don't forget to include a dedicated area for yoga or meditation, allowing you to find balance and tranquility within the comfort of your own home.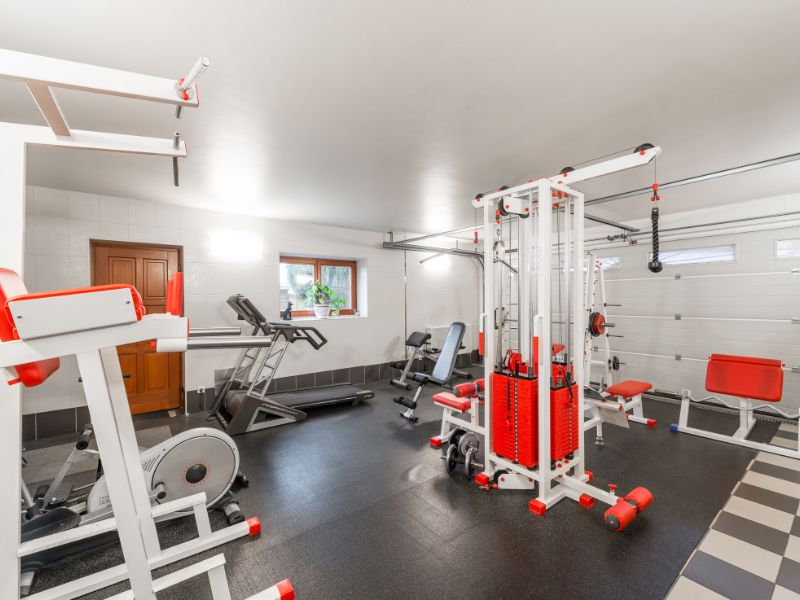 Versatile Multi-Purpose Space
Maximize the functionality of your basement by creating a versatile multi-purpose space that can adapt to your changing needs. Divide the area into different zones, such as a cozy reading nook, a play area for children, a home office, or a craft corner. Utilize clever storage solutions to keep the space organized and clutter-free. By designing a flexible and multifunctional environment, you'll have the freedom to transform your basement to suit your evolving interests and activities.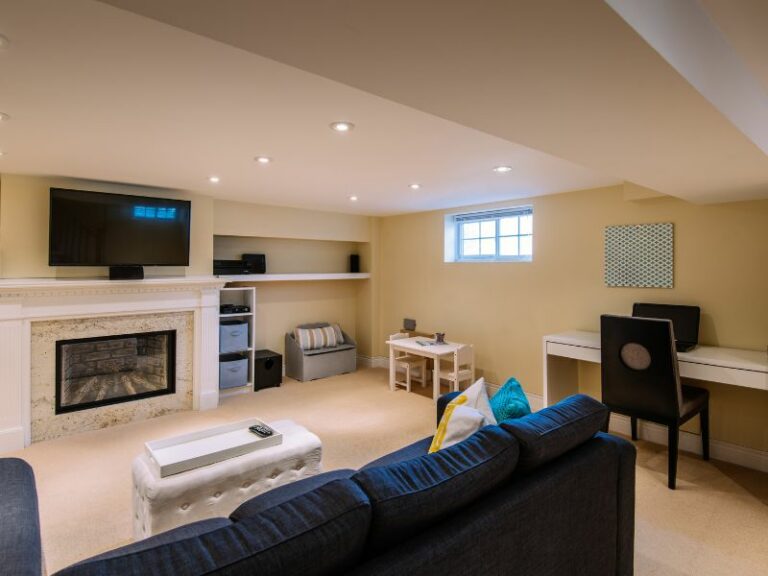 Luxurious Guest Suite
Impress your guests by transforming your basement into a luxurious guest suite. Create a private retreat that rivals the comfort and amenities of a high-end hotel. Design a spacious bedroom with an ensuite bathroom, complete with stylish fixtures, plush bedding, and thoughtful touches that make guests feel pampered and at home. Provide ample storage space, a cozy sitting area, and consider adding a small kitchenette for added convenience. Your guests will appreciate the privacy and comfort of their own dedicated space, ensuring a memorable and enjoyable stay.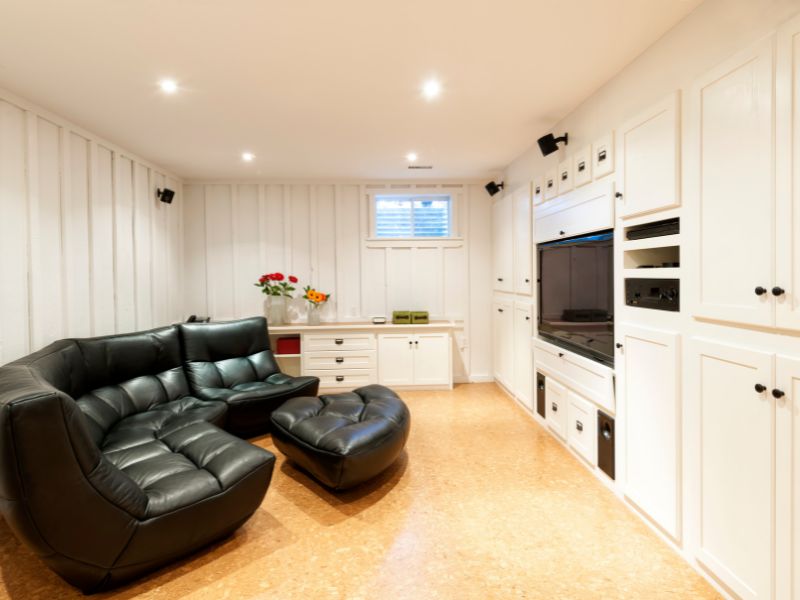 Remember, a remarkable basement renovation starts with careful planning and collaboration with experienced professionals. Consult with reputable contractors, such as Majestic Tiles, who specialize in basement renovations and can guide you through the process from start to finish. They can offer expert advice, recommend suitable materials and design solutions, and ensure that your vision becomes a reality.
As you embark on this exciting journey, prioritize safety by addressing any structural concerns, ensuring proper insulation, ventilation, and lighting, and adhering to local building codes and regulations.
Remodeling your basement opens up a world of possibilities and allows you to maximize your home's potential. From creating a captivating home theater to designing a versatile space that adapts to your needs, the possibilities for an extraordinary basement renovation are endless. Unleash your creativity, let your imagination run wild, and contact Majestic Tiles, and we will help you transform your basement into an extraordinary space that will improve your lifestyle and become a valued part of your home for many years.