The home improvement industry has never been more popular, thanks to enthusiastic young homeowners and the home improvement shows on HGTV. In 2018, a reported estimate showed that Americans paid over $380 billion on materials, supplies, and/or labor for their home improvement projects. The most popular projects were floor renovations in the kitchen and bathroom.
Most people think of the kitchen as the most important room in their home. It is the core of the home where food is cooked and eaten. It is where people go to refuel themselves and restore their energy. For this reason, a kitchen floor should have tile which looks good and feels great on your feet.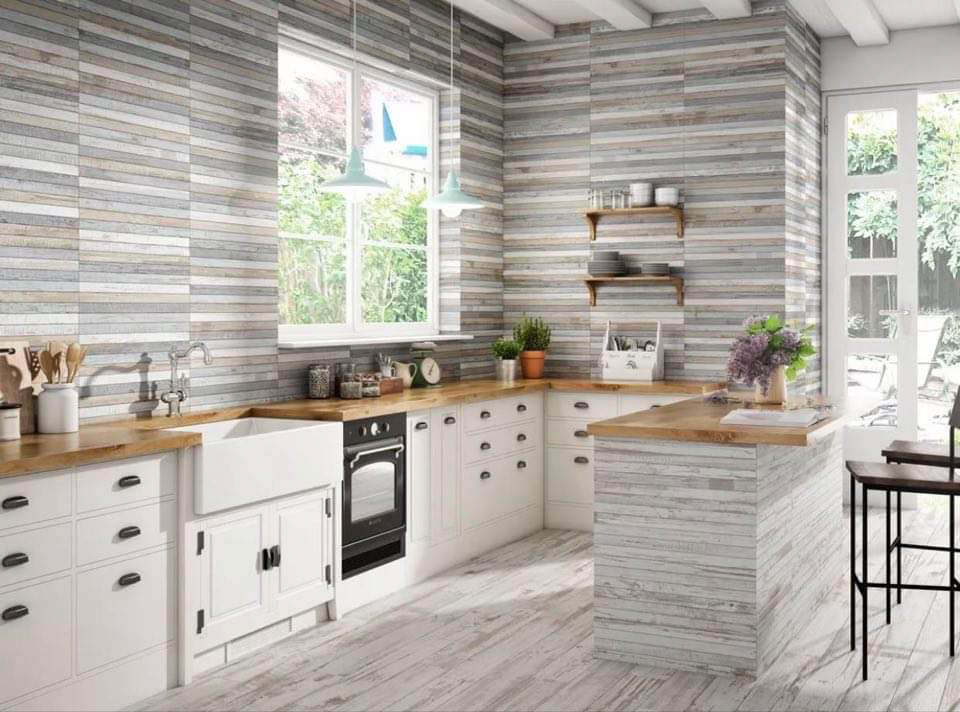 About Kitchen Renovations
Out of all the home improvement renovations performed, 79% of them have something to do with the kitchen. These types of renovations can get expensive, though. On average, it costs about $22,700 per kitchen renovation project. But the cost really depends on the materials required and the sophistication of the workmanship needed.
For instance, a kitchen countertop could be made from granite, Carrera marble, or quartz. Your kitchen cabinets must be durable enough to withstand the people in your home who constantly open and close them each day. They must also be durable enough to endure the weight of the dishes, glasses, and other kitchenware that you store in them.
As for kitchen flooring, it needs to be made of heavy-duty material because people are going to be walking over it constantly each day. A hundred years ago, kitchen flooring was primarily made of linoleum. But due to the advancements in flooring technology, linoleum is not used as much anymore. There are so many other flooring options available now. In fact, a lot of flooring materials are imported from other countries because of the advancements in logistics.
Choosing the Best Kitchen Floor Tile
Before we talk about the different flooring materials available, let's discuss the qualities you should look for in the ideal kitchen floor tile.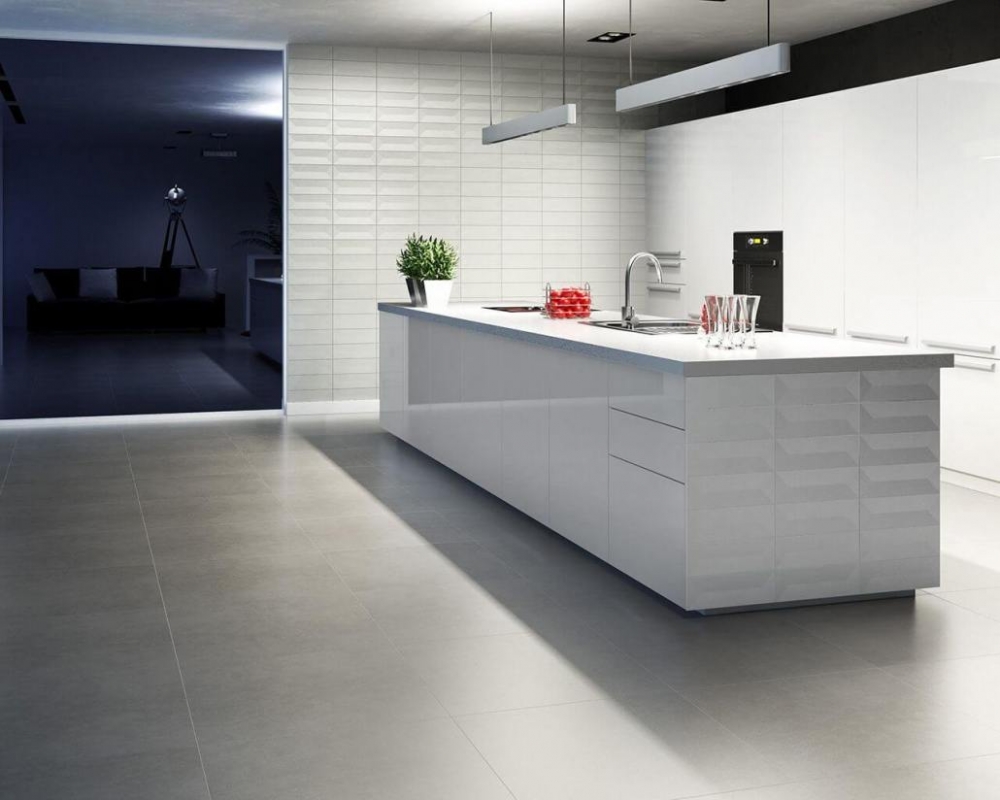 Durability
You can expect lots of traffic to go through your kitchen each day. So naturally, it makes sense to have durable flooring. Do not choose the cheap vinyl tiles that you stick onto your floor because they'll get ruined within months. Either the adhesives won't stick anymore, or the tiles will get torn up.
The PEI rating indicates the durability of the tile.
Use this rating to help you figure out where the tile is supposed to be installed. Here is what the PEI ratings mean:
PEI 1 – Wall tiles; not strong enough to go on the floor because they cannot handle foot traffic.
PEI 2 – Can go on the walls or floor. However, it should only be used for flooring which experiences light amounts of foot traffic, such as a guest bathroom.
PEI 3 – Suitable for walls, countertops, and most types of flooring. Moderate foot traffic on the flooring should be okay.
PEI 4 – Primarily used for residential flooring and several types of industrial flooring. Heavy foot traffic should be okay.
PEI 5 – Can tolerate extra heavy foot traffic. More suitable for industrial flooring and commercial flooring.
Some tile manufacturers won't print a PEI rating, but they should tell you where the tiles can be installed.
Size
There are several tile sizes available. You may choose 24-inch tiles if you have a big kitchen or 12-inch tiles if you have a smaller kitchen. The important thing to do is select a size that will fit properly in your kitchen.
Some people like smaller tiles because they're more decorative and aesthetically pleasing for things like countertops. Since they're not as durable, then you can sacrifice durability for aesthetics if you need the tiles for countertops or something that doesn't get stepped on.
The most popular tile sizes for kitchens are 12 inches and 18 inches. You must take proper measurements to see which tile size is right for your kitchen. If you are not accurate in your measurements, then you could be making a costly mistake when it comes time to order your tile and install it. Unless you're experienced as a do-it-yourself handyman, you should hire a professional contractor to at least take the measurements and possibly perform the installation of the tile flooring.
Once you're confident about the measurements, then you can go ahead and purchase plenty of tiling to complete the flooring project. You can find tile available at your local home improvement store or big box store. Don't be surprised if your desired tile is all sold out because tile sells quickly.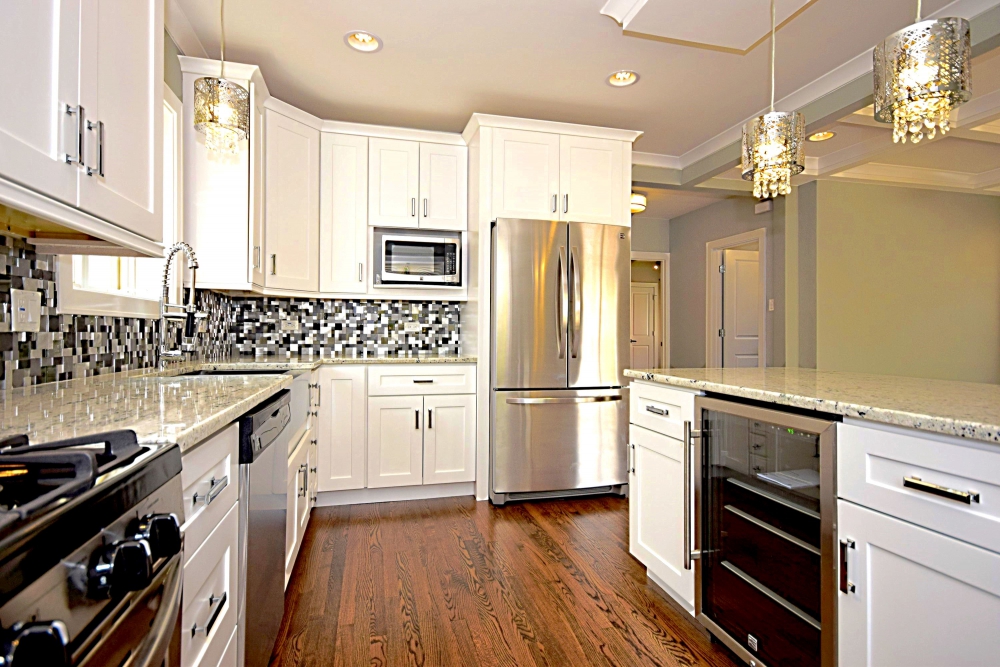 Color
There are several options available for colors. You should choose the color you like and the color which goes with the other features of your kitchen. Darker colors tend to make the size of a kitchen look smaller, while lighter colors can make kitchens look bigger and more vibrant. Only use darker colors if you want to hide more of your kitchen.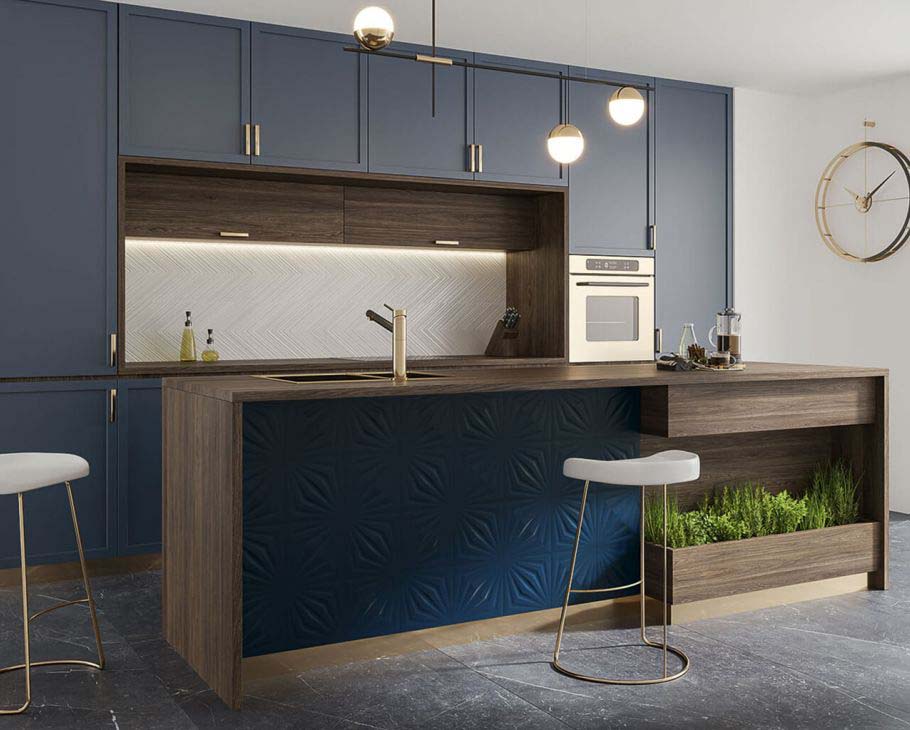 Texture
Texture has a lot to do with safety. If you don't want your tile to get slippery, then choose a textured tile instead of a smooth or glass tile.
It is common for kitchen floors to get wet from water spills, grease spills, or beverage spills. Wet floors are slippery, which is another reason to consider getting textured tiles instead of smooth tiles.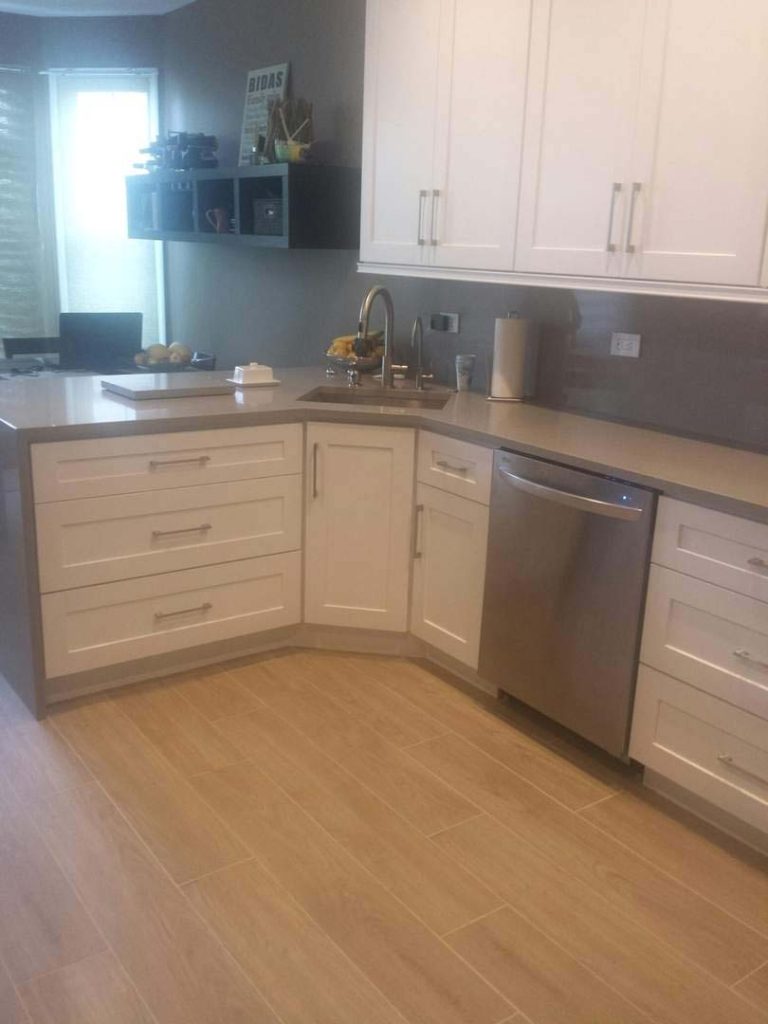 Installation
If you've never performed tile preparations or installations before, then pay close attention to the suggestions laid out by the manufacturer. They'll tell you which tile saw you need to use. Your nearest hardware store or home improvement store might rent out the necessary equipment you need. But if you need to purchase one, it shouldn't be too expensive.
Besides a saw and tile, other items that you'll need are a trowel, grout float, level, and tile spacers. You can find a lot of helpful suggestions online on how to use tile spaces properly.
Maintenance
Tile maintenance is important to extend its longevity. The way you clean your tile flooring depends on its material.
You will find a lot of important information about the purchase and installation of tiles on our blog.
For more information on how https://www.majestictiles.com can help you buy the right kitchen tiles, please visit our contact form or contact us.
1643 Sheridan Rd, North Chicago, IL 60064