The floor of any room arranged by ceramic tiles will look wonderful. It is recommended to tile high traffic areas, i.e. bathroom, kitchen, corridor or living room. Ceramic tiles can be used as a kitchen or bathroom decoration if you tile up them on the wall. However, it does not matter which tiles we choose for a specific place and what parameters they will have. Below there are 10 facts about choosing the right type of tiles and their characteristic parameter. The first three relate to the ceramic tiles for walls and the next seven refer to ceramic tiles for floors.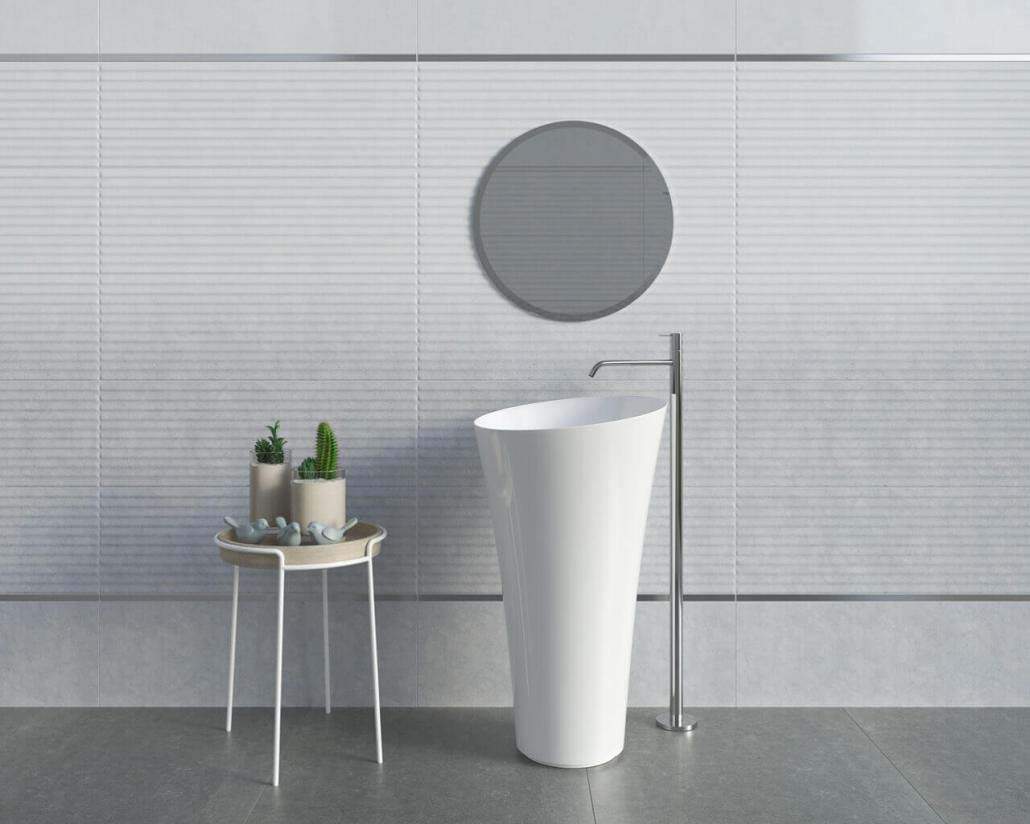 3 Facts about ceramic tiles for walls
When considering the choose of wall tiles, technical parameters are not so important. Important here is the color, design, tile size and, above all, taste. 
When designing an interior, tiles arranged on the wall can be used as decorations. We have so many possibilities, we can create an interesting decoration, combining several patterns and colors. An original wall can be created in an easy and pleasant way. Just use the collections offered by the producers. These collections consist of basic tiles and matching wall decorations, such as inserts or narrow strips. This solution will be of special use in both large and small rooms.
The mosaic looks very impressive, because it is a kind of cladding that beautifully decorates, subtly shines and, above all, is the perfect finish for shelves, alcoves and various storage spaces. Small surfaces or rounded ones can be perfectly finished with mosaic also. The most common cube dimensions are about 2 × 2 to 4 × 4 cm. However, to make them tiled up easier, they are connected on a grid of approx. 30 × 30 cm. The mosaic is also ideal for laying decorative strips, separating zones or finishing rounded surfaces. This is how it is used in spacious bathing salons.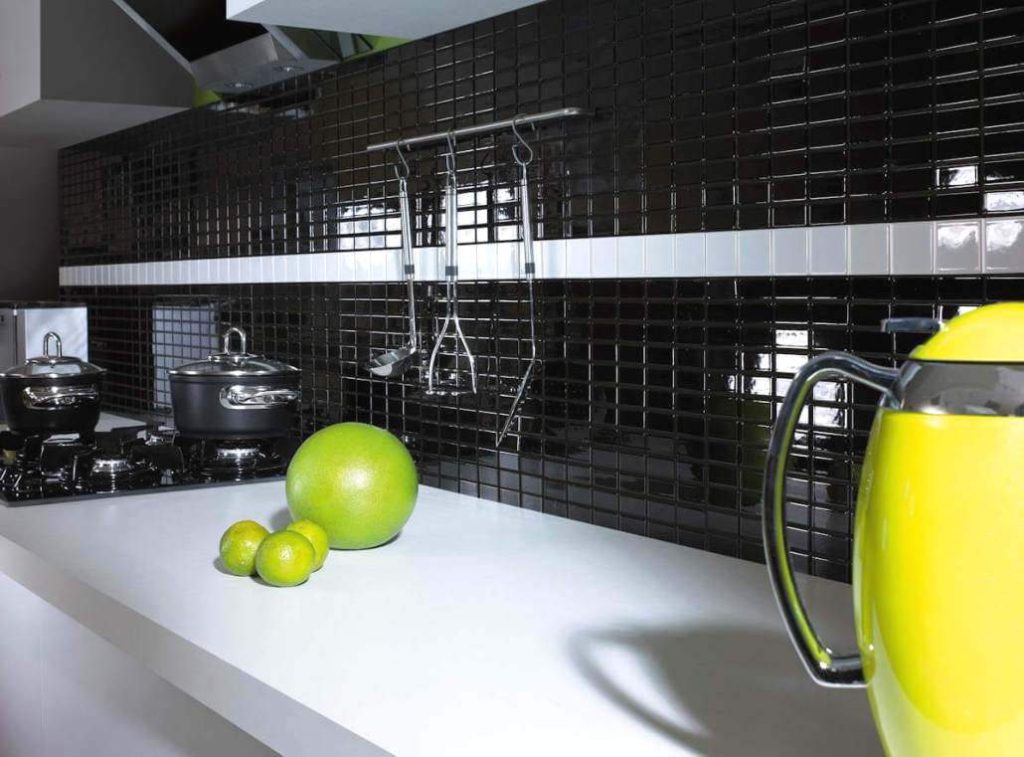 Currently, the most popular type of tiles are large format tiles available in motifs reflecting concrete, stone or wood, and in subdued colors. Tiles of the following sizes 60 × 60 cm or 75 × 75 cm are being arranged on the wall more and more often, for the reason that these tiles generate a uniform but above all calm surfaces, especially if they are arranged almost without joints. For example, subdued colors and large tiles go great with the minimalist bathroom. Unfortunately, large format tiles will not look good in small spaces. Do not place large tiles on too small walls, because it can happen that there is one large tile on the wall and only a narrow strip of the other and it will not look effective. Nevertheless, they will work great in large, spacious interiors because when we look at them from a distance, the joints become even less visible, and thus the effect is more perfect.
7 Facts about ceramic tiles for floors
The tiles do not differ only in color or type but primarily the technical parameters. With regard to the floor tiles technical parameters are the most important.
An important issue when choosing floor tiles is the abrasion resistance class denoted by the symbol PEI. This is a measure of the resistance of glazed tiles to surface abrasion, i.e. it is an information about their abrasion and scratch resistance. The higher the abrasion class, the more resistant the ceramic tiles to abrasion. The most harmful to the tile surface is sand, which we carry together with shoes. Therefore, among others tiles with higher abrasion resistance class. PEI 3/1500 or 4/6000 are recommended for the hall or even for kitchen. Tiles with the marking PEI 3/750 can be used in the living room.
We can distinguish glazed and unglazed tiles. For use at home, the best solution will be glazed gres due to its versatility and rich design and colors. Besides, it is currently the most popular floor covering, and moreover, it is used both internally and externally. It can occur in various types of surfaces: matte, semi-polished and lappato (type of polished glazed). It is characterized by very good performance parameters high hardness and abrasion resistance, low water absorption, and high bending strength. First of all, applying any graphics to the surface of the tile and allows you to achieve various visual effects.
Unglazed ceramic tiles are obtained by skipping the glazing stage and have very good strength parameters. These tiles were intended mainly for investment purposes. Over the years, interior design trends have changed and nowadays unglazed tiles are increasingly used in living quarters. We can distinguish three types of unglazed tiles: matte, polished and structured. You can use both types of tiles in the living room bathroom and kitchen.
(you can learn more about the topic in this article)
The characteristic features of unglazed tiles are: uncompromising, resistant to cracking and chemicals. That is why it is recommended to put them in intensively used rooms.
Another very important and affecting our security parameter of floor tiles, is their anti-slip properties of tiles. Anti-slip is determined on the basis of the critical slip angle. Manufacturers for determining anti-slip properties of tiles, use the following symbols: from R9 to R13. The lower the value, the more slippery the tile is. That is why, we must pay special attention to this feature when choosing floor tiles for the hall or bathroom and choose those with higher value. As an example, the Lensitile floor tiles can be given with a slip resistance of R10.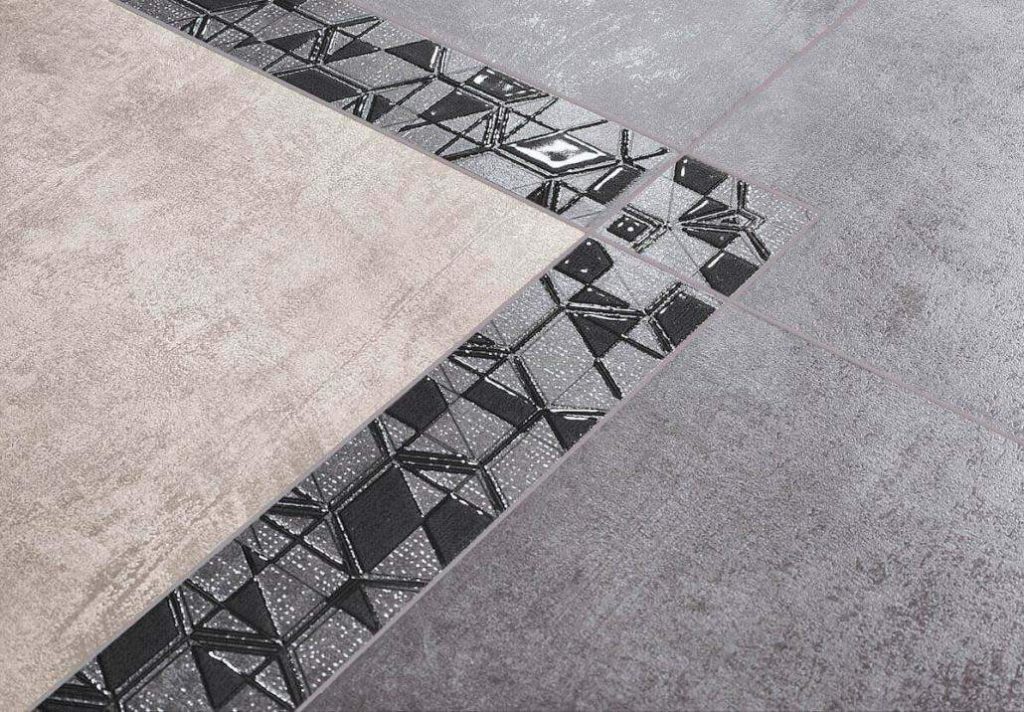 7. When buying tiles for external use, pay attention to their frost resistance. It is recommended to choose this type of tile for terraces, balconies, stairs, and even for the hallway or basement rooms, because they are more resistant to water and moisture. An example can be anti-slip, frost resistance and rectified tiles.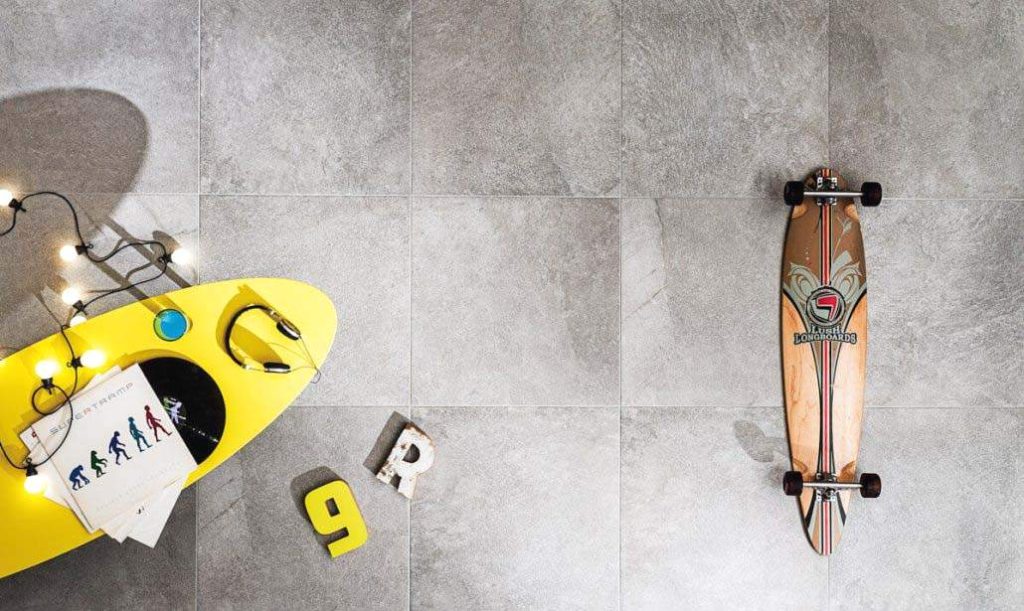 8. The edges of the rectified plates are additionally bevelled. In addition, the edges of the rectified tiles are edges are cut at a right angle instead of calibrated plates. This means that a minimum amount of joints can be used between the tiles. This gives an unusual arrangement effect in the form of an even and flat surface not cut with joint. Rectification is particularly well-suited to large tile sizes.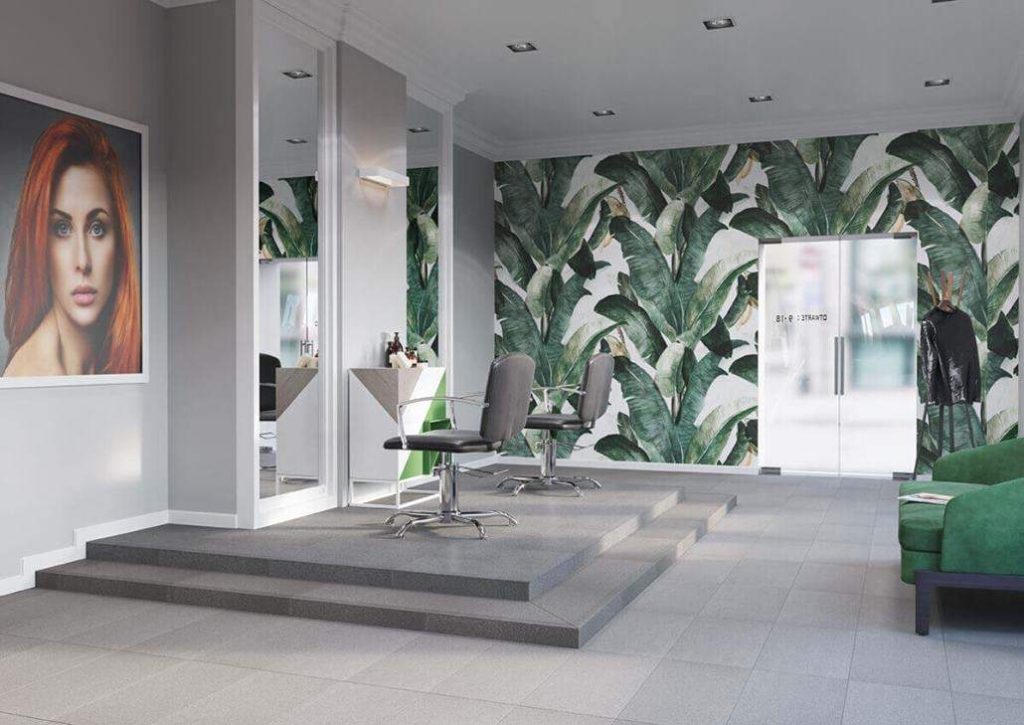 9. When it comes to tile shades, we must take into account that tiles from the same collection may differ slightly. Glazed tiles in the offer of the Majestic Tiles Company come in 5 shades, 'model' or WZ symbol (basic shade), two versions of lighter tiles (A1, A2) and two darker versions (B1, B2). During the manufacturing process of the unglazed tiles, i.e. some clinker and porcelain stoneware collections, the number of shades is not limited because every production batch is characterised by different dyeing. Each subsequent production batch is assigned a number from A1 to Z99. You should always pay attention to the shade markings on the packaging, because the tiles are produced in different shades, therefore the tiles on the display in stores may differ from those in warehouses.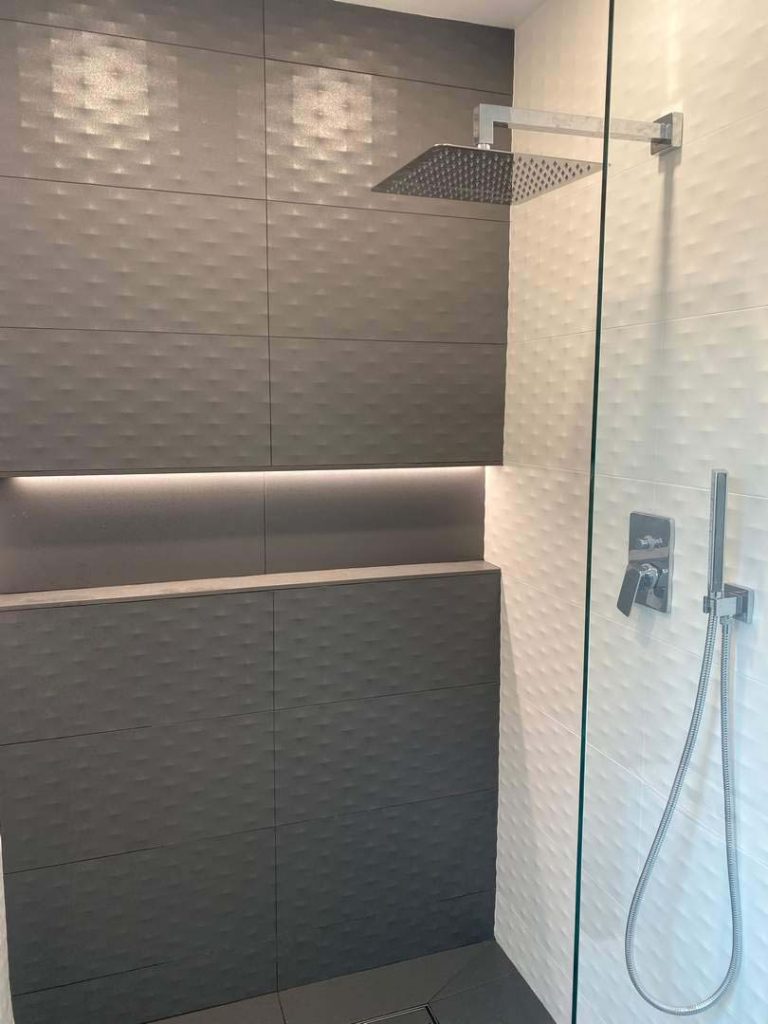 10. Tiles that have visible differences in color and gradation are called tonal tiles. It should be noted that these differences are not the result of a tile defect but it is a deliberate coincidence. Tonal tiles, as the name suggests, are characterized by tonal coloring. What's more, they create a very interesting, but slightly differentiated surface. The unique pattern on individual tiles has unglazed gres, which is produced in double density technology. Before arranging such tiles, it is recommended to mix the tiles from different packages.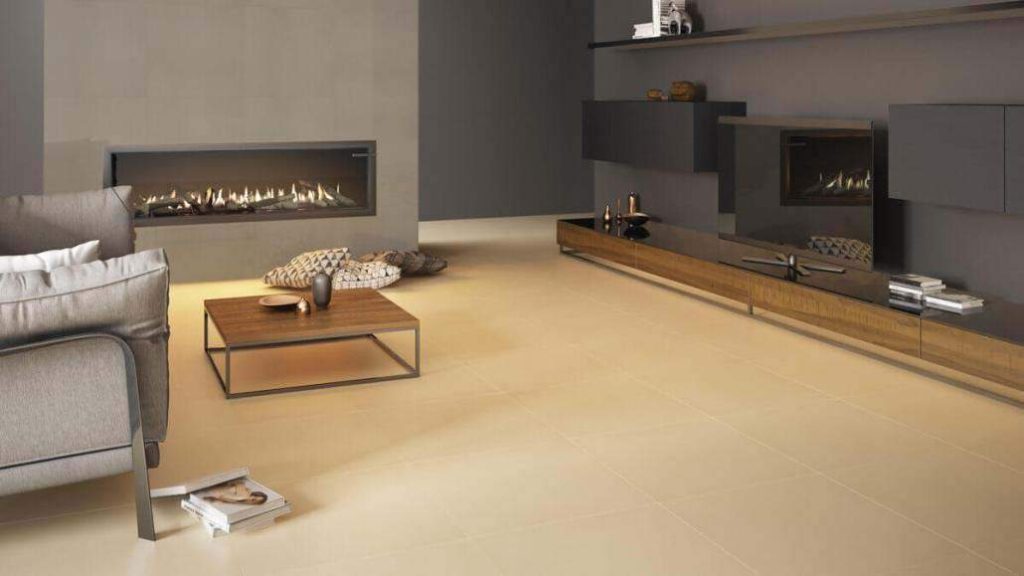 For more information on how https://www.majestictiles.com can help you buy the right tiles or if you Consider Radiant Floor Heating, please visit our contact form or contact us.
1643 Sheridan Rd, North Chicago, IL 60064