Most homeowners have imagined what it is like to have an attic bedroom.
The most significant step to making this imagination a reality is to understand how to arrange the bedroom to achieve a visually satisfying and comfortable interior. If you are unsure of how and where to start, we got you! Below are some tips to get started.
Discard all unnecessary items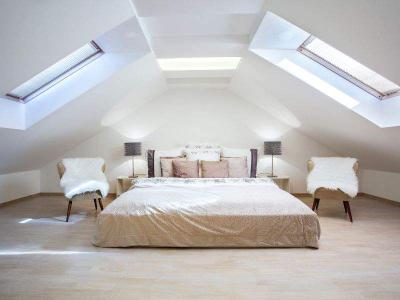 Your bedroom is designed for sleep. So, anything that does not contribute to this goal is best discarded. A decluttered room aids sound sleep. Remove items like excess shelves, desks, cabinets, chests, armchairs, chests of drawers, library, and wardrobes. You may also get rid of trinkets and decorations. This leaves you with a well-ordered space that calms the mind, spirit, and body.
Use bright colors for proper illumination of the interior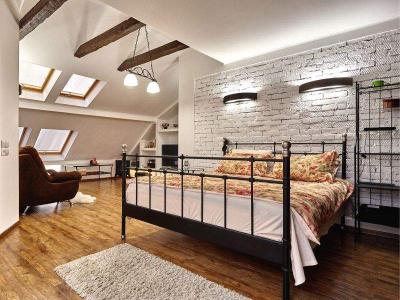 Attics are known to have incomplete height. Hence, the best is to use bright colors like bright shades of light beige and gray or universal white. These, coupled with bright floors and light furniture, will get the job done. If possible, use natural wood or stone for an advanced sense of spaciousness and peace.
Your bedroom should lead to the bathroom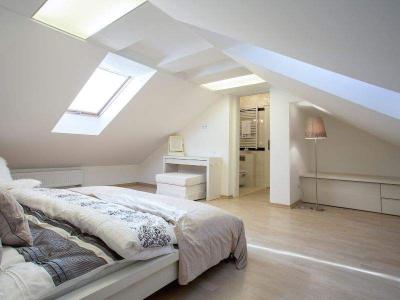 Combining the bathroom and bedroom is a way to get some more space for both rooms. It also ensures comfort and makes natural light more accessible. Overall, the visual effect is also improved.
Use underfloor heating
As tempting as it may be to fit heaters on the surfaces, they are not ideal for rooms with incomplete height. Instead, use a combination of ceramic tiles and a floor heating system. For a bed with a permanent place, leave out the area during the installation of the underfloor heating system.
This ensures that the bed sleeps nicer without an unnecessarily high heating energy consumption.
Sort the thermal insulation of the attic
Always install the thermal insulation system before arranging and painting your attic bedroom. This is the only way to ensure that the bevels and ceiling are well insulated. A well-insulated attic, in addition to a well-covered roof, will keep you warm during the winter. Likewise, when the summer comes, it ensures that the heat does not become unbearable to sleep in.
These five tips have been proven over time to help you to achieve an enjoyable and fulfilling attic bedroom experience. Be sure to put them to good use.
For more information on how https://www.majestictiles.com can help you, please visit our contact form or contact us.
1643 Sheridan Rd, North Chicago, IL 60064

Lucas: 773 987 5994 Peter: 847 778 2445