One key area of any home is the bathroom. Not only is it the most used part of any home, but it also serves as a great place to wind down after a long day. Because of the essential role the bathroom plays, it should exude both beauty and functionality; in other words, the bathroom must meet the appropriate standards. Therefore, it falls on you to make the most out of your bathroom designs, and make it look amazing.
But sometimes, we don't usually end up with the bathroom of our dreams. There are times when it is just too small, or the aesthetics are not what we expect. If you find yourself having a small bathroom, it isn't the end of the world. In fact, there are lots of things you can do to make your small bathroom look large, and we are here to show you just how to go about it.
We've already established that the bathroom is not just one of the most important places in the home, but it also the busiest. Given the role that the bathroom play in our everyday lives, it doesn't matter if you are just by yourself, or you have a large family, it pays to lots of space in a bathroom. Such space gives you its own form of comfort and safety. But there are times when you are faced with a little bathroom in your home, and quite frankly, not every bathroom will have the kind of space that you want. So in such situations, what do you do? If you are thinking of breaking your bathroom walls, and enlarging it, just keep that plan aside as there is a better way.
It is possible visually enlarge the space in a small bathroom if you know how to go about it, and that's what we would show you in just a moment. There are lots of ways to go about visually enlarging your bathroom; the following will show you just how.
Use white and light shades

Light colors do exceptionally well with smaller rooms with limited access to natural light. Having all shades of white will do a fantastic job.

To really bring everything to life, you can also make use of different formats, and textures of porcelain tiles Chicago. One of the things that works exceptionally well in small bathrooms is small format tiles arranged horizontally.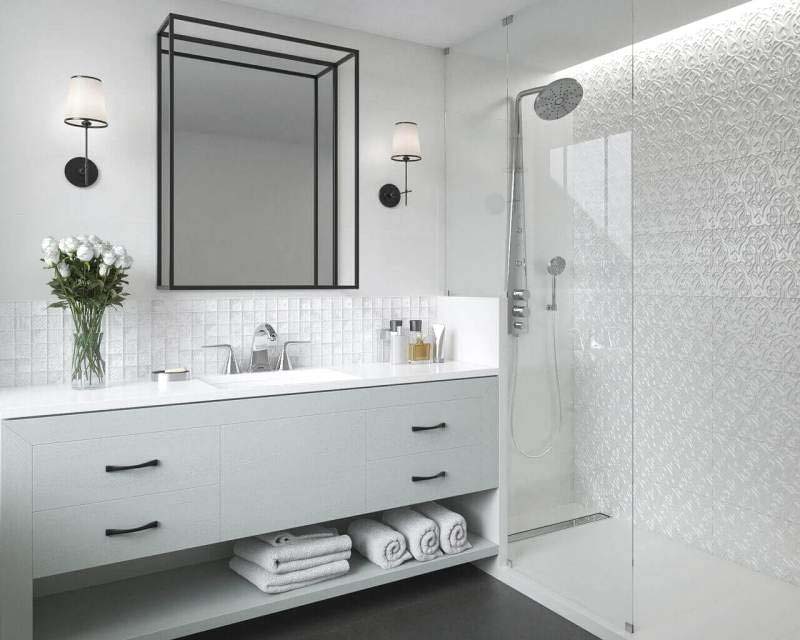 You can also combine both white and grey shades. Both colors have a way of exuding calmness, and also give you a variety of options to work with when it comes to creating different interior styles. With the proper arrangement, you can make a small bathroom appear more prominent.
White, illustrious glaze, thin lines, and horizontal porcelain tiles Chicago have a way of visually enlarging your small bathroom.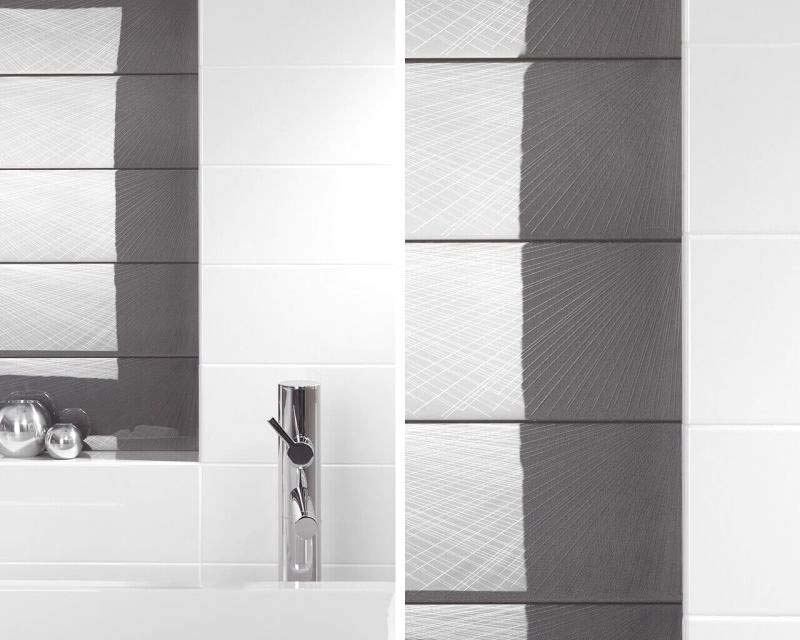 The use of white shades in a small bathroom may be a bit one dimensional. However, it can make the space a bit bigger by applying darker accents to the already existing white shades. To achieve this, look for stylish industrial metal frames or accessories, and you will be all set.
The combination of a white wall, dark porcelain tiles Chicago on the floor and other light black accessories will give your bathroom a bigger look.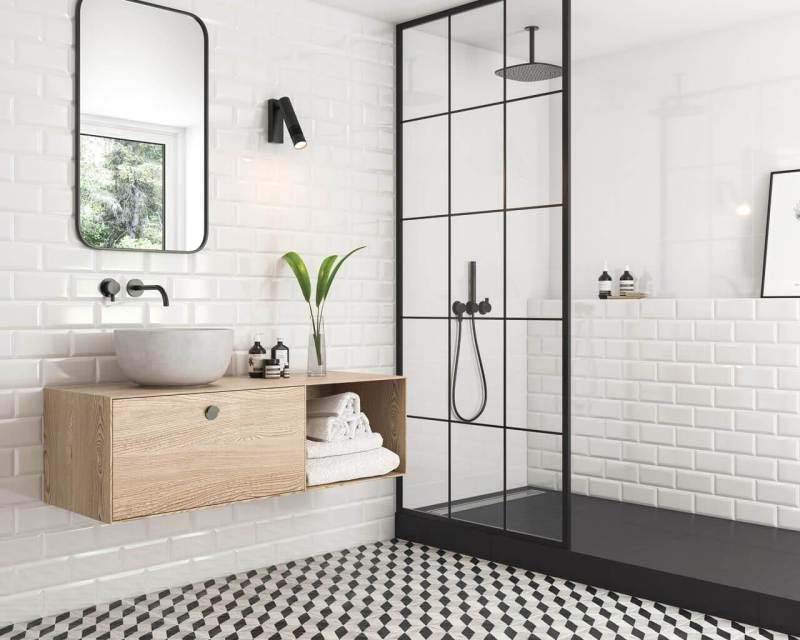 Mirrors have the ability to multiply space and give it a bigger look. Mirrors are great at changing perception, and when used appropriately, you can multiply your space more than you can imagine. The best way to use mirrors is to have them on the entire wall surface without the inclusion of frames. This alone can enlarge your view, and make your bathroom seem bigger.
The perfect combo is white unique tiles Chicago the kind you will get from tiles stores near me, along with ceramic boards, combined with a wide mirror and bright green accent.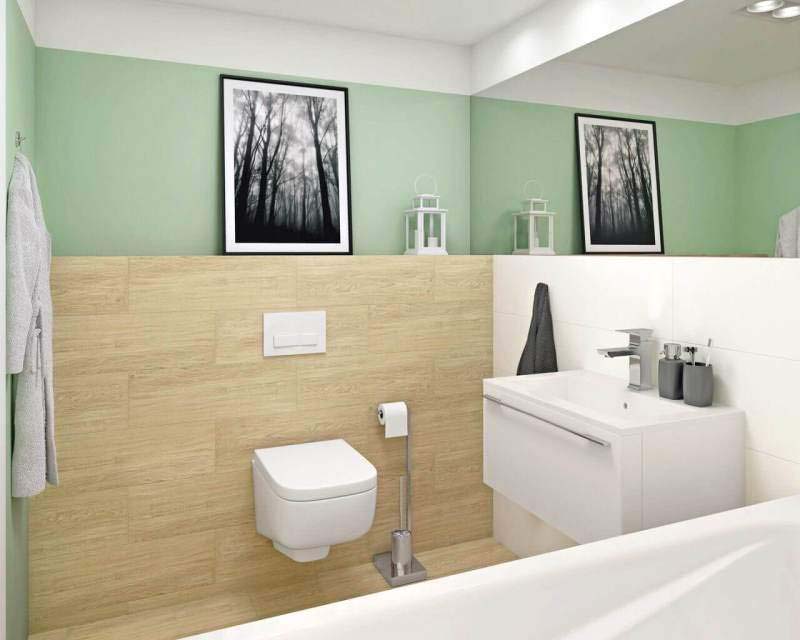 Reflective surfaces can double up as mirrors if you use them in the right way. Shiny surfaces can give off light just the same way a mirror does. You are free to apply them on surfaces with large areas like polished unique tiles Chicago. On the other hand, you can also use them in ornaments like ceramic stripes, lamps, and lots more.
When used appropriately, black tiles like the ones you can get from a tile store, Chicago can do the work of a mirror, and help make your bathroom appear bigger.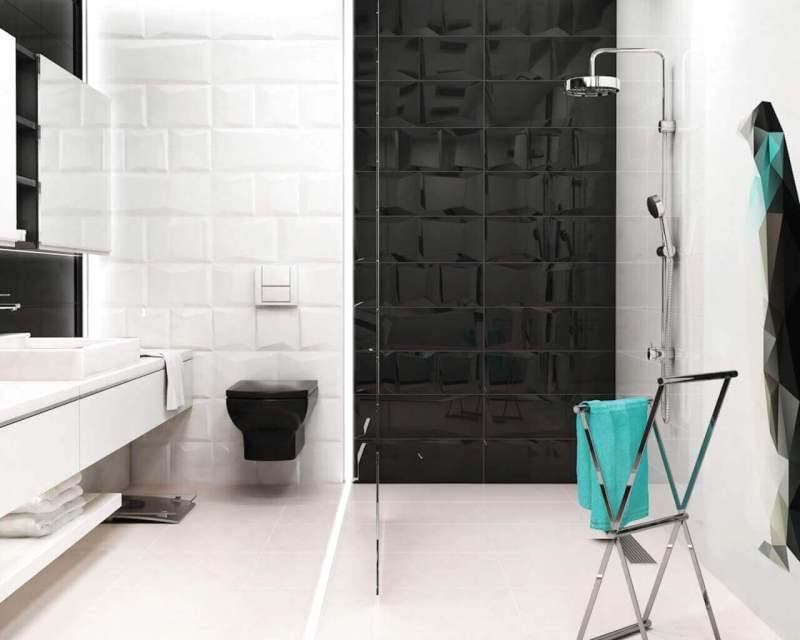 The look you should go for is the combination of a stylish hexagonal mosaic, shiny lamps, and a white surface with a hint of bright grey.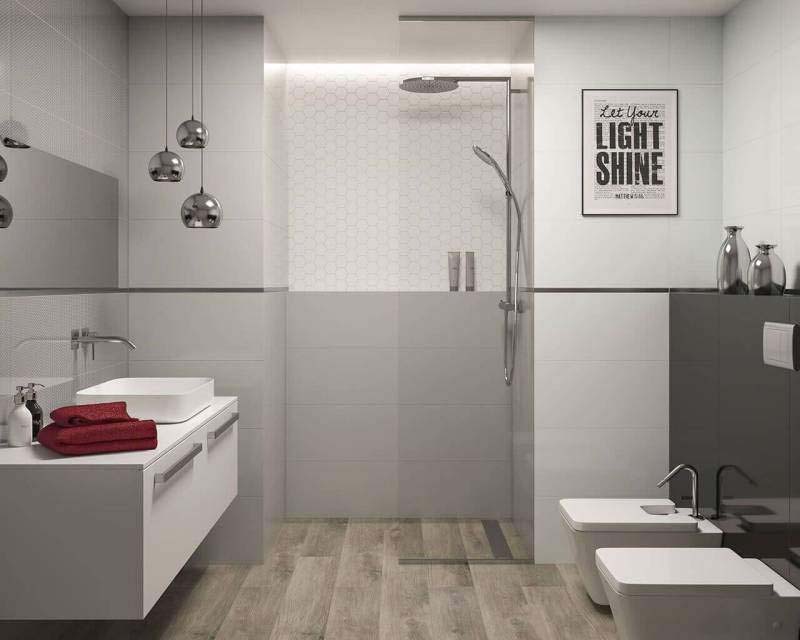 Make use of light
Light is just a wonderful thing, and it plays a prominent role in helping your bathroom space more than any other thing. So, how do you make light work for you? Well, you can use the light reflected on the ceiling, and ensure it illuminates around the corners. You can also make do with symmetrical lighting reflecting off the surface of the mirror. Doing all of these will help your bathroom look great every time.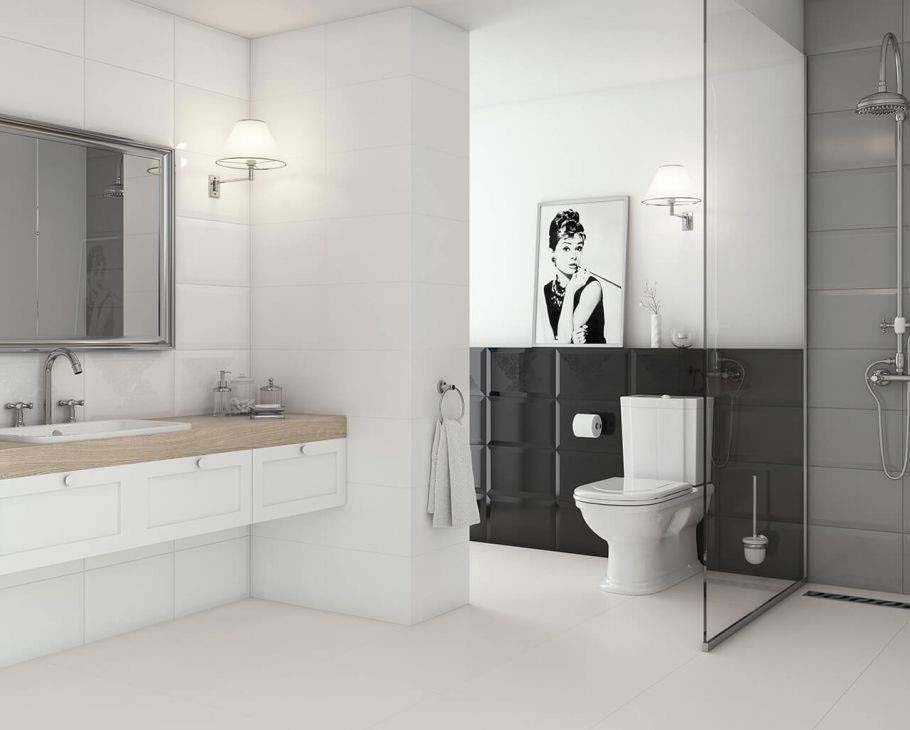 Contrasting Lifting Treatment
If your bathroom arrangement is a bit out of place, you can enlarge its size by using light, mirrors, European bathroom vanities, and more.
For bathrooms with low designs, just give it a lift by covering the ceiling with a light color, or proper lighting, and combine with a contrasting color to act as a pull-up. In the end, you will get a well-lighted bathroom space and a visually enlarged bathroom.
If you have a bathroom with a window at the roof that brings in a lot of natural light, then your work has been made easy. Your natural light already makes your bathroom appear larger. If you have bright ceramics, then you can count yourself lucky as this will also help give you a broad finish.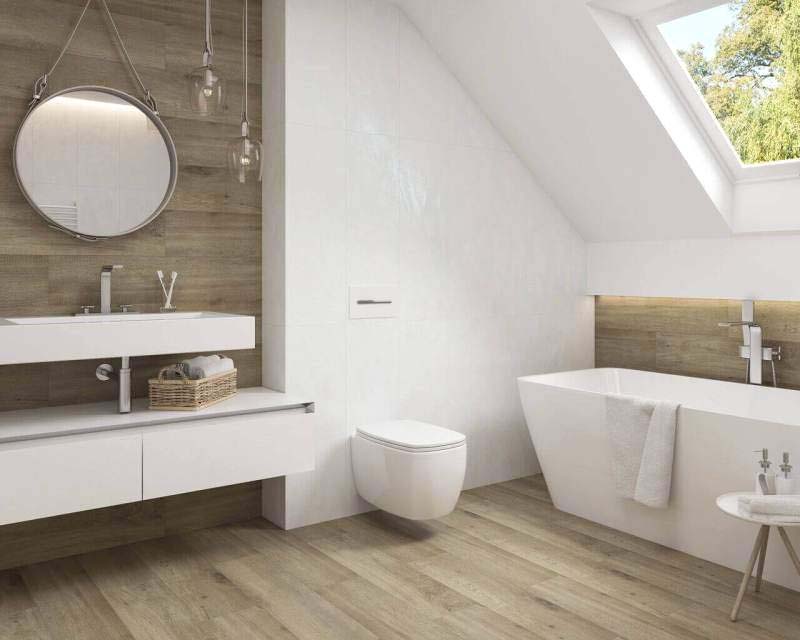 Make the top lighter than the bottom
You cannot go wrong with putting light shades above your line of sight, and darker shades below your line of sight. This solution works great with a small bathroom, and most notably if you have a classic style to go with the design.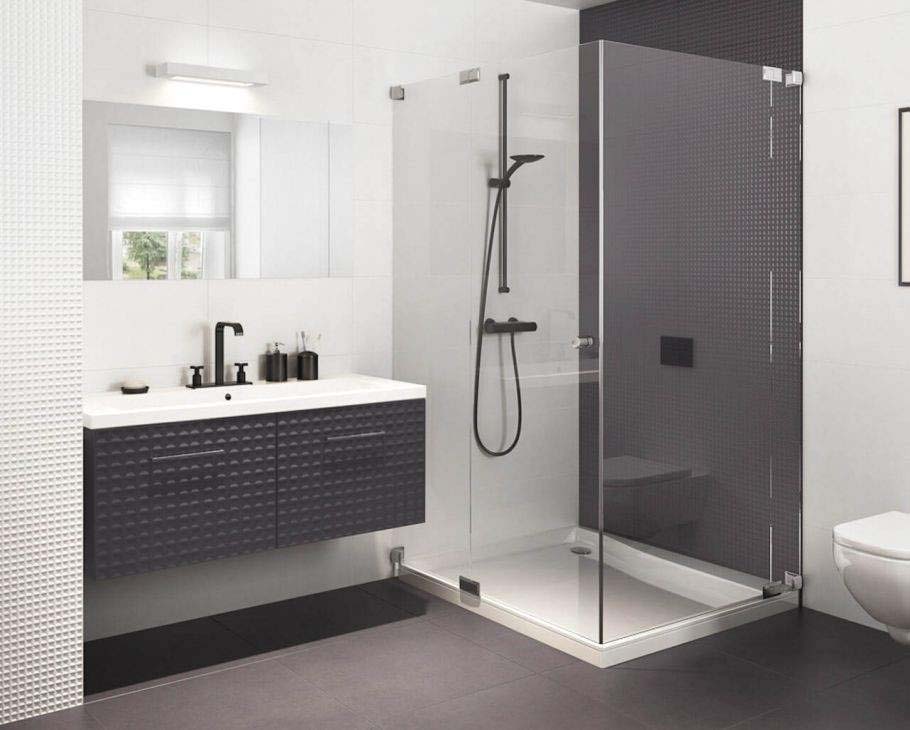 Go for a Dark decor
For bathrooms with a bit unconventional styling, a dark decor can do a whole lot of good. Go for deep graphite, classy blacks, and shades of dark chocolate will help make the interior appear larger.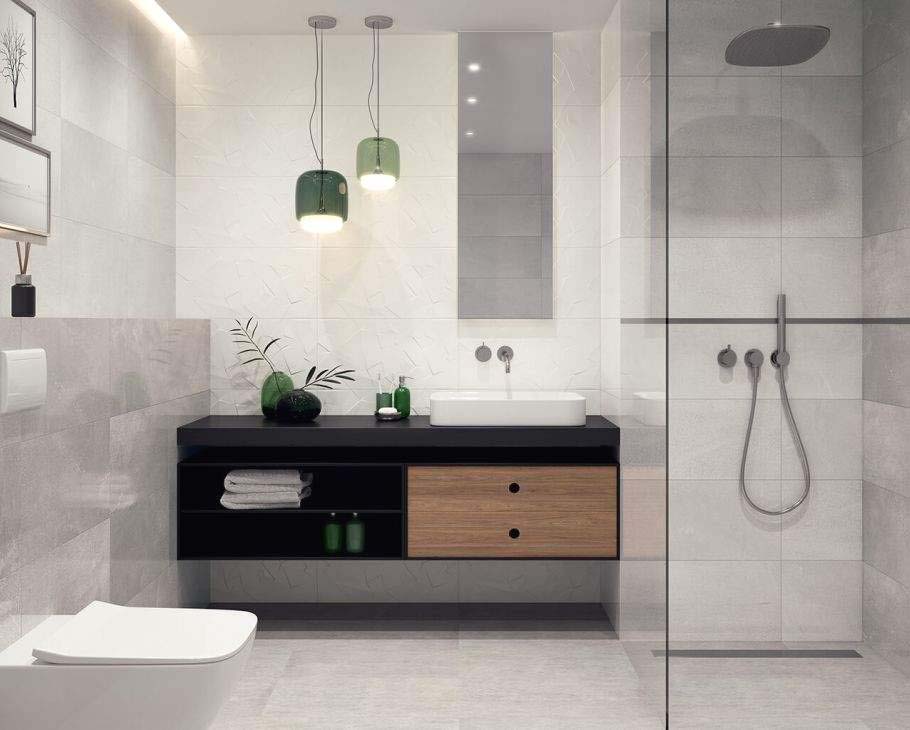 Make use of the space you have
The best thing about designs is that you can be free with them, and they are not restrictive in any way. You can apply that same freedom when designing your bathroom. You can combine the bathroom and the rest of the room to make it bigger.
Doing this is very advantageous. It gives you a much larger room, as well as bedroom, and it also helps you to attract more natural light to your living space. What's more, this solution will help you save up space that doors and walls eat up.
Combining the bathroom and bedroom automatically gives you a much larger space while giving you a chance to play with dark colors.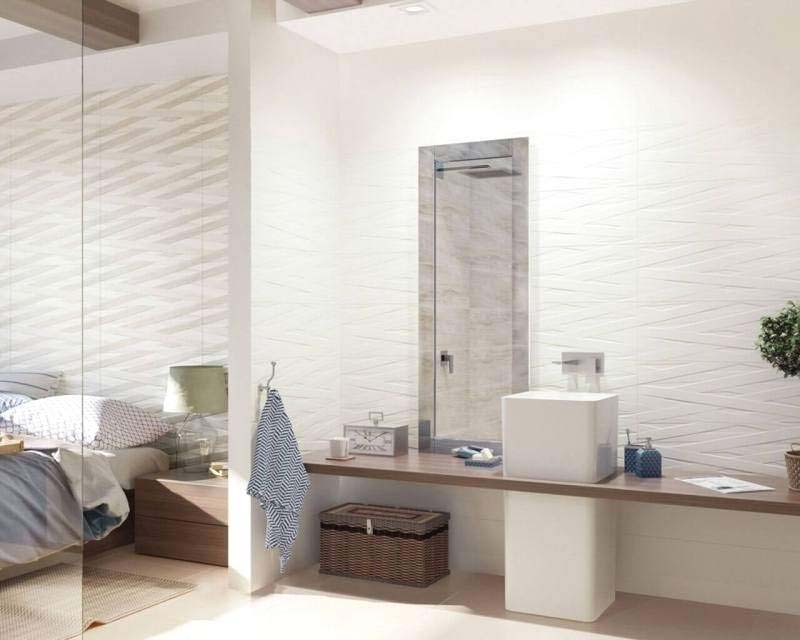 Final thoughts
There are lots of ways you can enlarge your small bathroom without breaking a wall
Make arrangements with white and light shades

Make use of light contrast elements

Stylishly place mirrors across the bathroom to enlarge space

Reflective surfaces can also act as mirrors and give your bathroom a larger appearance.

Make use of the space you have by connecting the bathroom and bedroom together

Go for dark decor for unconventional layouts.
Whether it is information you are looking for, feel free to contact us.