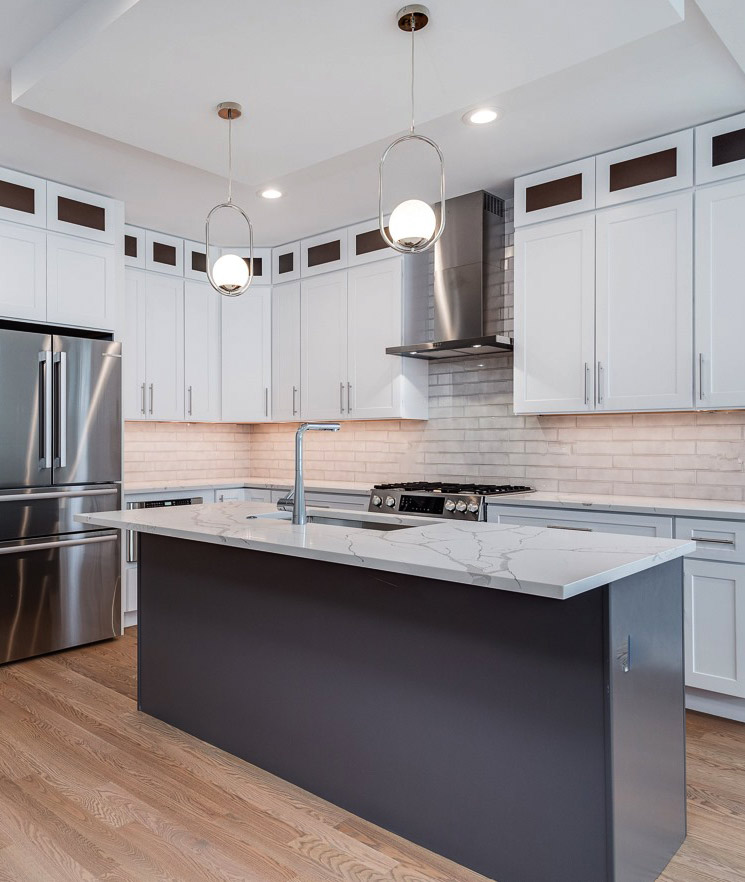 If you're thinking of remodeling your kitchen, we'd love to help!
The kitchen is the heart of every home. It is used not only for preparing meals, but it is also a place of family gatherings, joyful clamor and joint discovery of new flavors – that's why it should be as comfortable and functional as possible. If your kitchen doesn't meet these requirements or if you would like to beautify or completely change it, you can count on us.
Our company has years of experience and expertise in renovations and remodeling of the kitchen. Our team consists of ambitious and creative people who have all the ideas, skills and commitment needed. They possess a great feel for style, a well-developed aesthetic sense and an encyclopedic knowledge about what is currently fashionable, so that they can create for you beautiful, stunning interiors.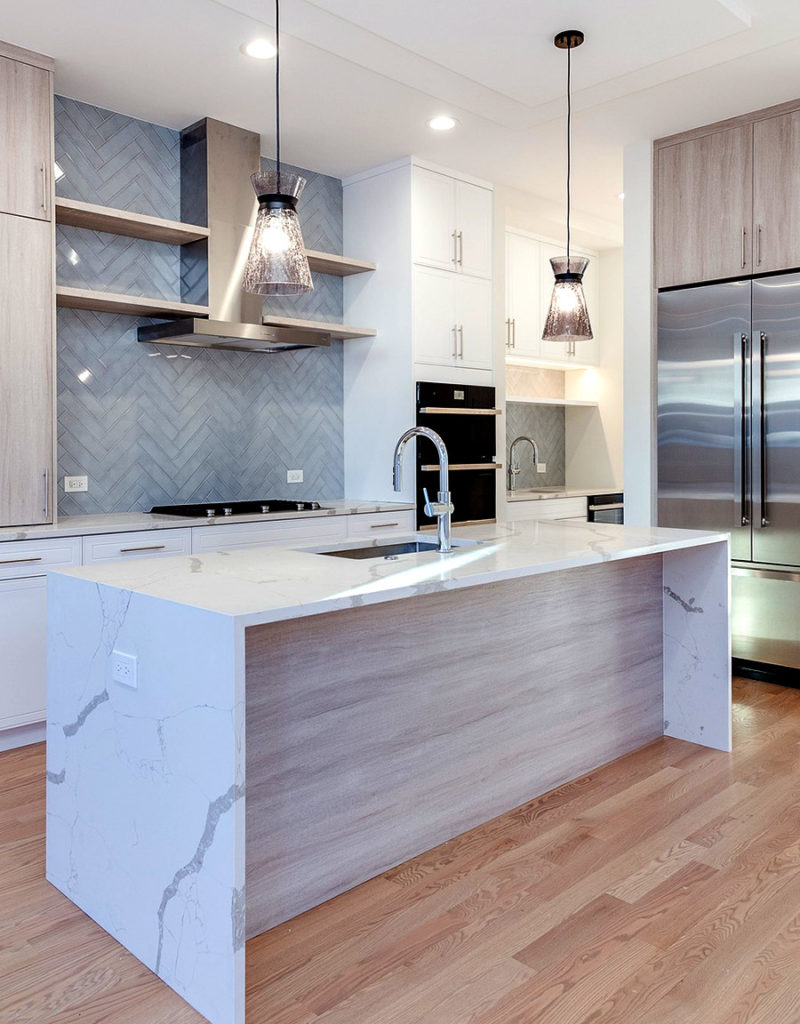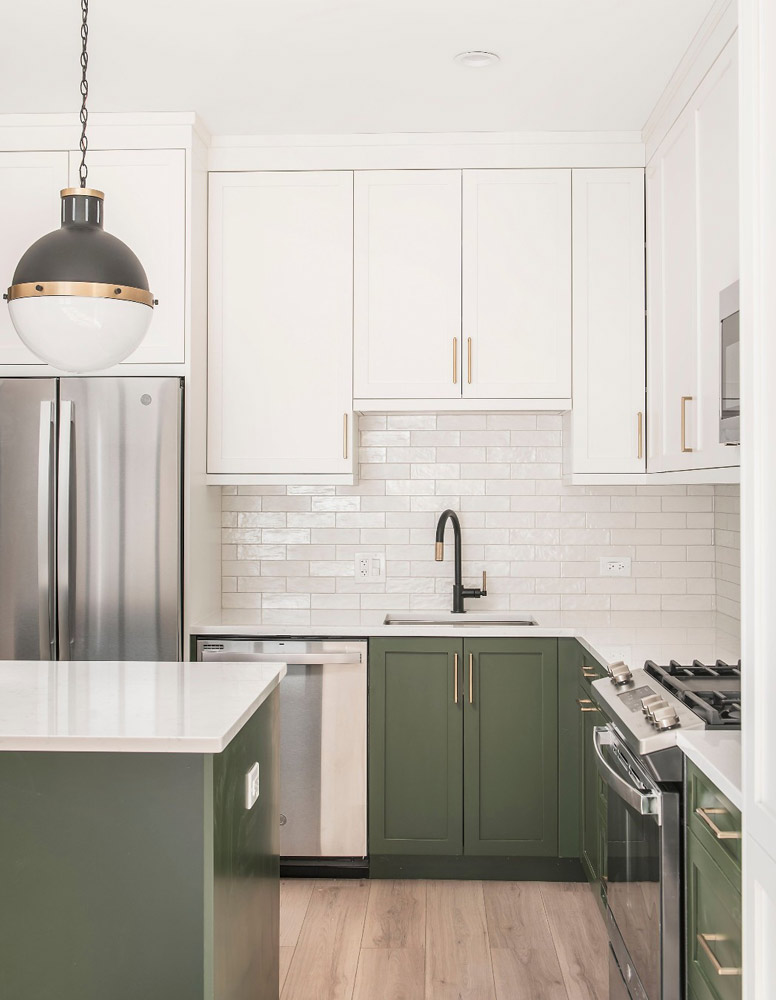 Our experienced team will work efficiently and affordably to quickly carry out our work, all while maintaining the highest standards of quality and durability, which critical especially in the kitchen.  Kitchens are high-traffic social areas that depend floors, tiles and all equipment to be as solid and lasting as possible. Plus, your kitchen should be cozy and full of practical solutions. Our experts are well aware of this, so you can trust them in the design of this interior. You can be sure that they will take into account all your requirements, add a pinch of their own creativity and turn your old, unfashionable kitchen into the kitchen of your dreams!
Let's turn your vision into reality
With us you can finally arrange your home space as you always wanted. You will create an oasis in which your family will feel safe and in which you will be happy to relax after a hard day. Don't worry – although home renovation can be a huge challenge, we'll make it a real pleasure!
Please reach out with any questions you have about the products and services we provide. Fill out the our contact form or call us directly at 773 987 5994.