Bathroom Remodeler Contractors Deerfield
Majestic Tiles is only a high-quality tiles and bathroom accessories store, we are also full-service remodeling of kitchens, bathrooms, and basements.
Are you looking for a premier bathroom remodeling contractor in Deerfield, IL?
We specialize in the full-service remodeling of kitchens, bathrooms, and basements. We have been serving Deerfield since 2002 and have built our reputation on our quality craftsmanship and excellent customer service.
Majestic Tiles is the top-rated tile and bathroom accessories store in the area, and we are also a full-service home improvement contractor. No matter what you are trying to achieve: renovate an outdated design, make more practical use of the space, modernize your Deerfield home, or want to increase its resale value – we offer custom-tailored options designed for your project.
Give us a call today to schedule an appointment for your next renovation project, whether or not you're in the early planning stage and still not decided on the budget, layout, and design. Our experienced project manager will answer all your questions, help you plan your remodel, and provide a free estimate.
Does your bathroom need finishing or renovation?
Majestic Tiles is a full-service bathroom
remodeling services. We provide bath remodeling services for the new construction of single-family homes, condominiums, commercial buildings, commercial renovation, and remodel projects in Deerfield, IL, and nearby areas. Majestic Tiles will take on every challenge. Thanks to the fact that we have a team of highly qualified installation team, as well as our store with superior selection bathroom equipment, bathroom accessories, vanities, faucets & toilets,
towel warmers, engineered and vinyl flooring, floor heated systems, custom glass & shower doors, USA best tile & stone installation systems and of course largest selection highest-quality European porcelain tiles in Chicago North Shore And Surrounding Suburbs at an unbeatable price! We can install our products even in the most demanding projects and ventures.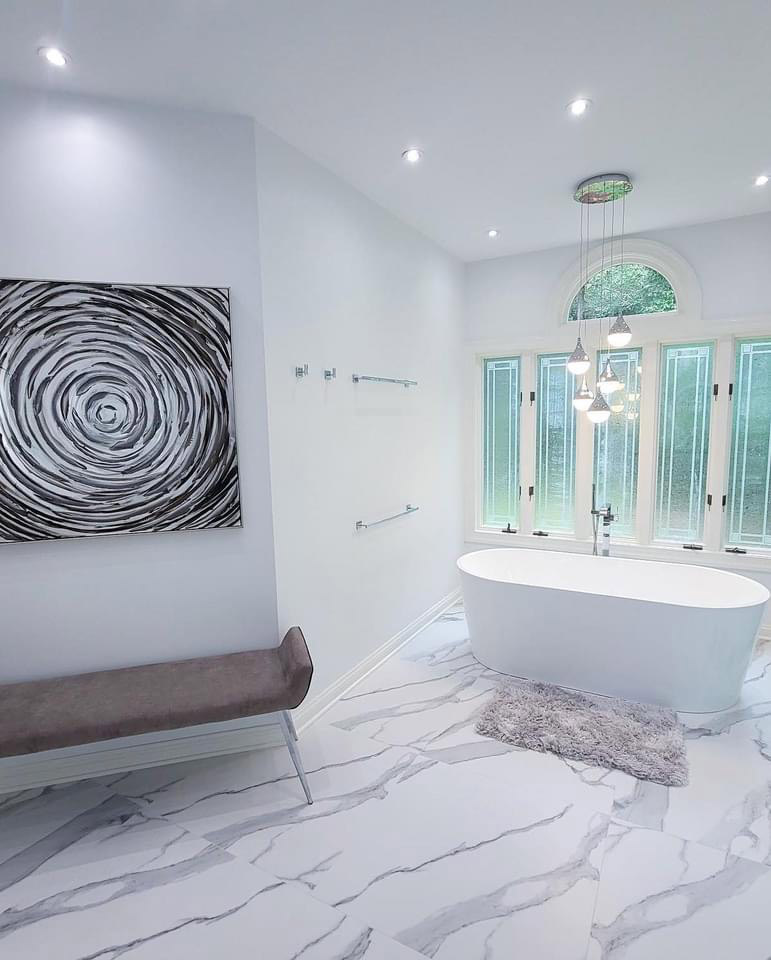 Why should you choose us?
Majestic Tiles is more than a team of salespeople, customers service, design and construction professionals, we are family. For almost 20 years, Majestic Tiles's family-owned business has fostered an environment that supports not only our employees but our trade partners, suppliers, and vendors to deliver quality design, products, and installation. We believe that by creating loyal, committed relationships we are then able to offer the best in home remodeling products and services to our clients.
Our design expert will be happy to help you choose the ideal tiles, equipment, vanities, faucets, toilet, and accessories, advise on the design and guide you step by step through the whole renovation process so that you do not have to waste time, money and nerves unnecessarily.

We will design your bathroom in a fashionable and modern way, which will reflect your character and match your lifestyle. We will approach with great care both to the design stage itself and its subsequent implementation, listening carefully to your needs and expectations. We will also place great emphasis on the fact that the materials we use are as much as possible environmentally friendly, durable and, of course, 100% safe, and the solutions we implement – universal and functional.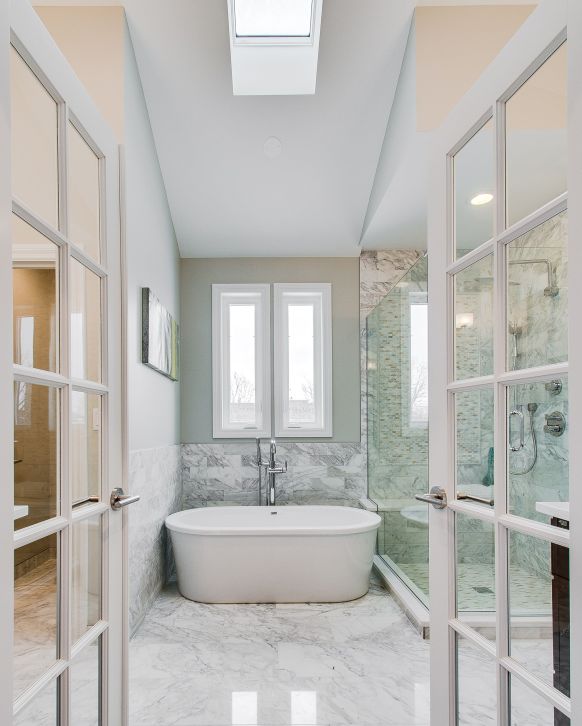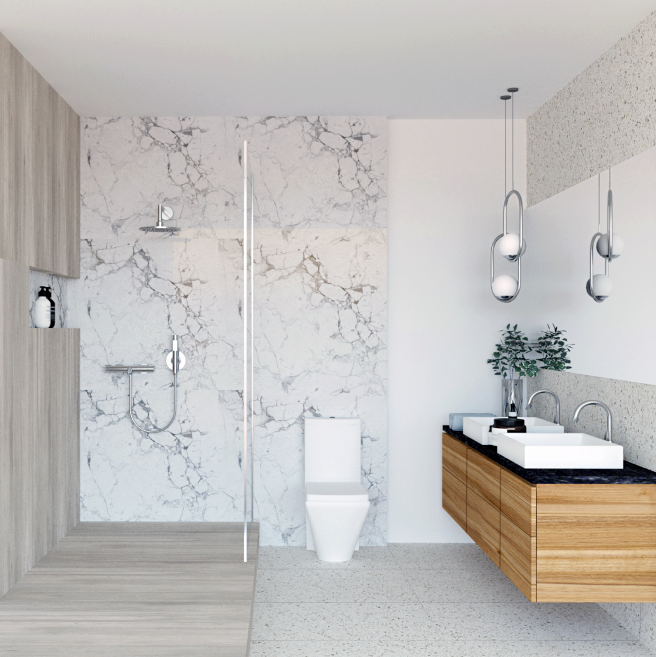 Our experts can bring out the beauty from basically any space! We guarantee that you will be delighted with the final result. You will be happy to take a relaxing bath and wash off the hardships of everyday life in your new bathroom. It will also make a great impression on your guests. Many customers have trusted us and we never failed any of them. We are proud of the trust shown to us and all the flattering reviews. You too can join the ranks of satisfied customers, just write or call us. Let us lift the burden of the renovation off your shoulders, and we guarantee that we will make you a bathroom tailored to your needs.